Crowne Plaza Invitational: Corey Pavin expects tough test at Colonial Country Club
Corey Pavin will chase his third win at the Crowne Plaza Invitational in what will be his 30th consecutive appearance.
Last Updated: 22/05/13 9:13pm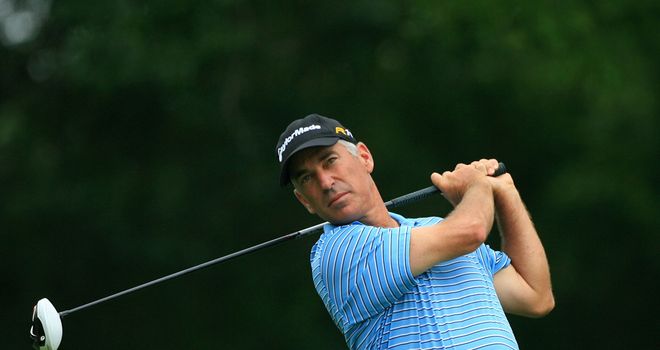 The 53-year-old American is a Champions Tour regular but is yet to win his first senior major and has decided to miss the Senior PGA Championship this week, instead deciding to play on one of his favourite courses in Fort Worth, Texas.
Pavin tasted victory at Colonial in 1985 and again in 1996 and will need to overcome fellow two-time winner and defending champion Zach Johnson if he is to claim his hat-trick of wins.
"I feel like I can compete on this golf course. I know it pretty well," said Pavin, who tied for 31st last year.
"For the most part, it's the same golf course it's always been.
"It's a fabulous testament to this golf course that it's held up over time with all of the equipment changes and things like that. It still can be quite a tough test out here.
"You don't have to build a course 7,600 yards to make it hard."
Strong record
Johnson, who also won the tournament in 2010, sits at number one in the all-time earnings at the event and is a strong contender to retain his title.
The 37-year-old battled it out across 36 holes with Jason Dufner to win a year ago, but he is yet to log a top-15 finish this season.
Rickie Fowler is also tipped to do well after improving his results in Texas in the last three years while Jim Furyk, who finished fourth in 2012, enjoys playing on the course but is yet to seal his first win.
For John Peterson, who will be playing on a sponsor's exemption, the Colonial course will be a familiar place after he first played it with his grandfather as a teenager and has gone on to play there "400 or 500 times."
The 24-year-old also has a strategy to get the edge on his opponents, especially from the tee - use his driver whenever possible.
"I kind of learned how to play out here," Peterson told the PGA Tour's official website. "I just feel my comfort level is going to be pretty high (this week). I haven't seen a guy hit a driver on 10 in a long time out here.
"I will probably hit more drivers than most guys out here because of my comfort level on most of these tees.
"I have a good chance of playing well out here because I played here so much."