US Open: Phil Mickelson 'heart-broken' by sixth runner-up finish
A devastated Phil Mickelson admitted finishing runner-up at the US Open for the sixth-time was "heart-breaking".
Last Updated: 17/06/13 9:12am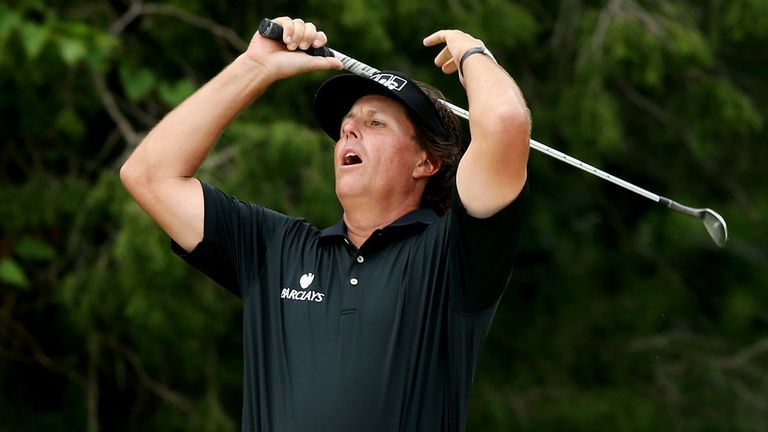 The left-hander started the final round at Merion with a one-shot lead, but he struggled to recover from two early double-bogeys at the third and fifth holes as he paid the price for finding the thick rough.
He vaulted back into contention with a superb eagle at the 10th, where he pitched in from 76 yards, but further shots went at 13 and 15 when he hit two poor wedge approaches.
"For me it's very heart-breaking," said Mickelson, who was more determined than ever to win his first US Open title on his 43rd birthday.
"This could have been a really big turnaround for me in how I look at the US Open. This week was my best opportunity I felt, the way I was playing and the position I was in and to not do it, it hurts.
"This is probably the toughest for me because at 42, to be so close, you know, it was really set up for me.
"The wedges on 13 and 15 are the ones I will look back on. On 13 I hit way too much club, I hit a pitching wedge and needed a gap wedge. On 15 when I did hit a gap wedge I quit on it."
He also admitted he should have limited the damage on the third and fifth, adding: "I should have made bogeys at those holes where I made doubles."