American Steve Stricker feeling contented with life on the PGA Tour
Steve Stricker says his decision to cut back on his playing schedule in 2013 was the right one.
Last Updated: 11/07/13 8:39pm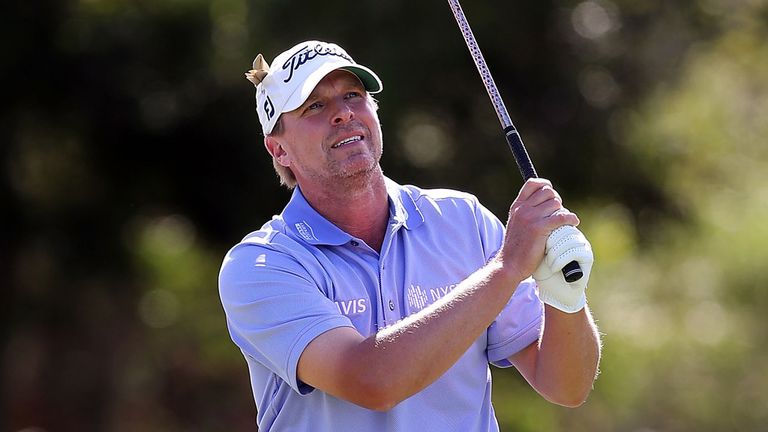 The 46-year-old from Wisconsin is making only his eighth appearance of the season this week, when he tees-up at the John Deere Classic in Illinois.
Stricker will not be heading to Scotland next week to contest The Open Championship at Muirfield, preferring to remain at home where he will celebrate his 20th wedding anniversary.
Talking about his change of schedule, the 12-time winner on the PGA Tour winner said: "I am enjoying the down-time at home where I don't feel like I have to practise every minute. And that's been fun.
"I am excited to be at each and every event that I tee it up in.
"I still work at my game at home, just not as much. There are times now when I am home for two or three weeks I can set the clubs down for a week or two and then pick them up the week prior to get ready to come to an event.
"This is my 20th year on tour and I want to make sure that I am fresh when I come out.
"I don't want to get to the point where I dread coming out. I am too old for that.
"I've seen guys through their career just feel like they have to come out and play for some reason and I don't want to be that guy.
"I want to be a guy who comes out and excited to play. I want to be there and put all my effort into playing well that week."
In seven starts so far, Stricker has banked more than two million dollars, having posted a brace of runner-up finishes, to go with four top-10s.
He is currently 20th in the FedEx standings.