World number one Tiger Woods seeks eighth victory at Firestone Country Club
Tiger Woods hopes he can return to winning ways with yet another victory at Firestone Country Club.
Last Updated: 31/07/13 10:06pm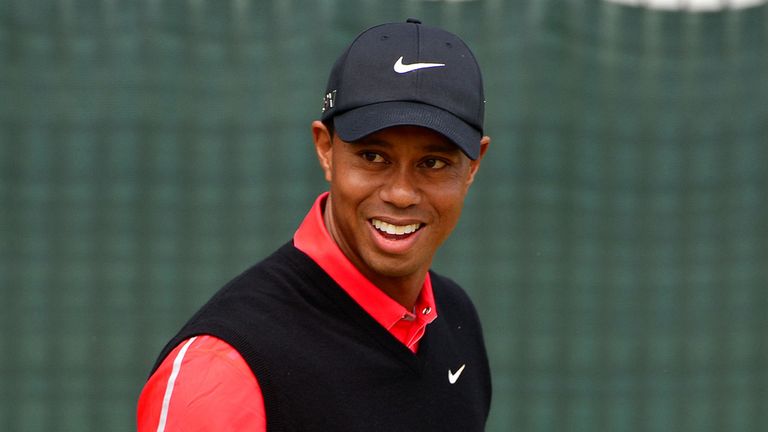 Woods has racked up an amazing seven victories on the tree-lined course in Akron, Ohio and is once again the clear favourite to blow away a world-class field as he aims to build momentum for next week's US PGA Championship at Oak Hill in New York.
"I've had times where I haven't played well at all coming into this event and for some reason it turns it around," said Woods, who suffered final round disappointment in The Open at Muirfield on his most recent start.
"And sometimes I've played great and it's continued. This is one of those courses where, over the years, I just have felt very comfortable.
"I've done it all different ways, that's the thing. Some years I've striped it and have really played well, and other years I've hit it all over the lot and had to be creative.
"I've chipped and putted and holed out. It's been such a mixed bag, and I think that's what happens when you win that many times. You can't always do it the same way."
Victory for Woods would give him an 18th World Golf Championship win after he landed his first WGC event for four years when capturing the Cadillac Championship in March.
Major frustration
That is one of four wins for Woods in a prolific 2013 although he remains frustrated after coming up short in each of the three majors.
Woods said his latest failure to add to his 14 majors - a tally he's been stuck on since 2008 - was due to trouble on the greens.
"I had it, I had a chance to win and didn't quite get it done on Sunday. There were so many positives to the week, how well I hit it and how well I played.
"The only difference is I just didn't get the feel of those greens the last few days, and I didn't make the adjustments.
"That's my fault for not making the adjustments. You've got to make the adjustments and I didn't do it, and consequently I didn't win the tournament."