The Barclays: Defending champion Nick Watney hoping for form boost in New Jersey
Nick Watney admits he's had a tough season, but hopes a return to the Barclays as defending champion can raise his game.
Last Updated: 22/08/13 9:57pm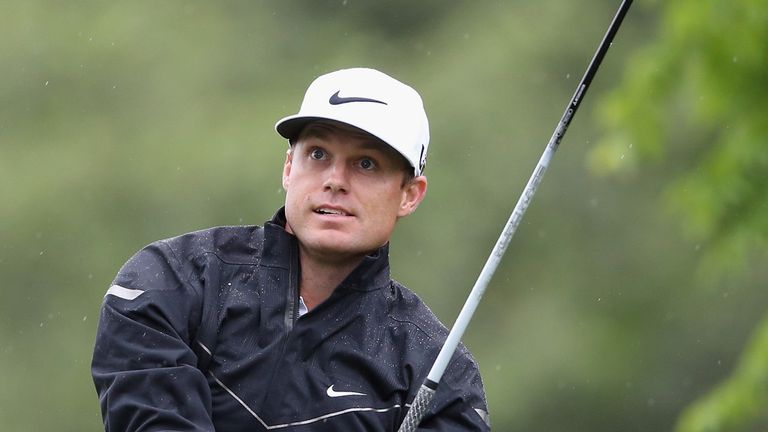 Watney was the champion 12 months ago at Bethpage Black and even though the event has moved to Liberty National in New Jersey, he is still hoping for a boost in spirits.
The World No 33 won twice last year but made just two Top 10 finishes this season and sits in 63rd place in the FedEx Cup standings as the play-offs begin with the Barclays.
Watney admits though that last year was not the best until he won at Bethpage, so he is hoping lightning can strike twice and the event can spark a surge in form.
"The season was pretty tough and definitely not what I was looking for this year," Watney said at his media conference at Liberty National. "But having said all that, last year wasn't the greatest regular season for me, anyway, either, and ended up winning a couple times at the end of the year.
Lightning
"So that's what I'm hoping for, and you know, with the format the way it is, if you get hot at the right time, you can play all the way through Atlanta and have a whole lot to play for. So you know, trying to get on track and hopefully lightning will strike twice."
Watney has been seeing new swing coach Todd Anderson and he is looking to iron out a few problems to get back to his best.
"I like what he has to say about my swing. So I'm excited about moving forward. I would say there's some stuff that feels new to me. It's not an overhaul or I don't think I need to take a year off or anything.
"But it's a bit of refining maybe. I think he's a really good communicator. I'm excited in the near future, getting to play obviously, but in the off season having some time to really get into it and hit the ground running next season.
"I haven't been doing anything really well all season. I can't point to one thing, unfortunately, and say, well, that's been my downfall.
Putting
"I know the last, say, three months, I've been putting very poorly, which even if you strike the ball well, and you don't putt well, it's hard to make any kind of score. So I would say that is the biggest reason why I've had a down season, would be my putting."
Liberty National has been vastly remodelled after coming in for criticism, especially the greens, but Watney says players can be a touch quick at times to jump on a course to explain playing badly.
"I haven't been out, but from what I understand, they have re-done a lot of the golf course," he added. "I'm excited to get out there and see what it looks like. I like playing in this part of the country, and like I said, this golf course is definitely spectacular when it comes to viewing, so I'm looking for a good result.
"It definitely seems like once the ice is broken, then people pile on. I think everybody has to play the same course.
"I think it's just sort of the guys that play well, think the golf course is fine, and the guys that don't, hate it."