United States regain the Walker Cup from Great Britan & Ireland
The United States regained the Walker Cup on Long Island with a ruthless performance over Great Britain and Ireland.
Last Updated: 09/09/13 11:41am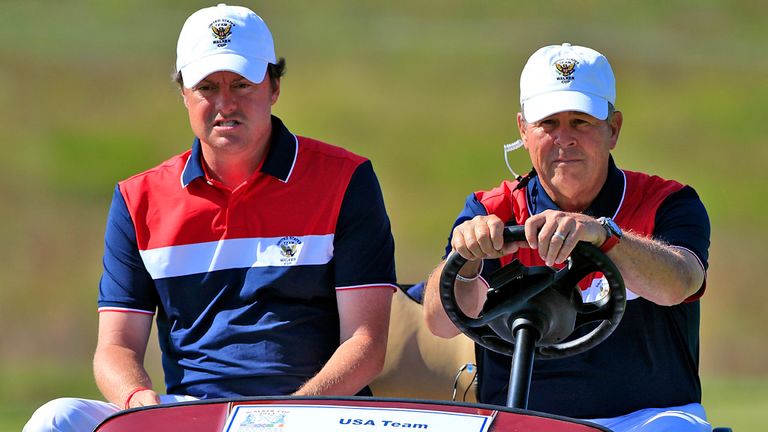 America started the final day four points ahead and after sharing the morning foursomes to stay in front at 10-6, had the perfect platform ahead of the singles.
They cruised their way through them untroubled too, reaching the 13 1/2 points they needed when Nathan Smith toppled Nathan Kimsey in match five.
Smith took their head-to-head tussle 4&3 and that was indicative of how the whole tournament had gone.
Prior to that, Bobby Wyatt beat Neil Redmond 4&3 and then Justin Thomas drubbed Max Orrin 6&4.
Rising star and US Amateur champion Matt Fitzpatrick did see off Michael Weaver 3&2 for the visitors, but it only delayed the inevitable as the holders relinquished their crown.
Smith's victory ensured the 2011 loss in Aberdeen was firmly put behind the Americans, who now lead overall by a scoreline of 35-8, with one draw.