Luke Donald to donate birdie and eagle cash to charity at BMW Championship
Luke Donald is hoping to donate a substantial amount to charity during this week's BMW Championship.
Last Updated: 09/09/13 3:26pm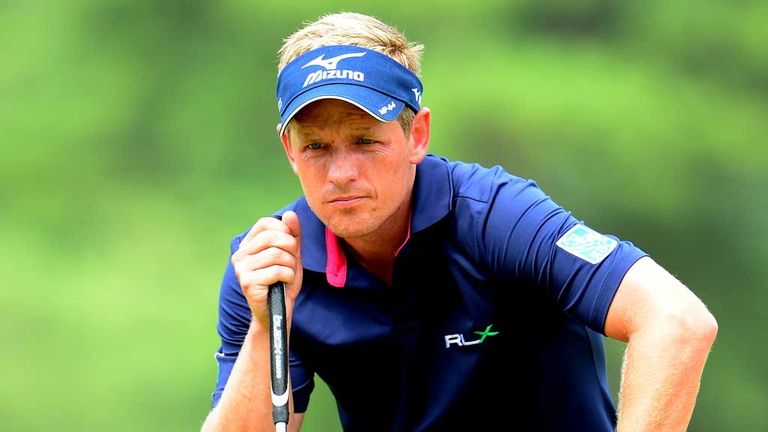 The former world No 1 has announced that he will give $1,000 for each birdie and $2,000 for an eagle to the First Tee of Greater Chicago youth development programme.
The 35-year-old Englishman attended the Northwestern University and now resides in Chicago, where the FedExCup play-offs resume at the Conway Farms Golf Club.
"Through The First Tee youngsters discover how skills essential to success on a golf course can also help them flourish in life and I am intent on raising as much money as possible for them," Donald said.
"I receive so much support here in Chicago that I absolutely feel like I am a local boy so I am delighted to make this pledge and be able to give back to the community that have made me feel so welcome."
Donald, who has slipped to 13th in the world rankings after a disappointing season, also hosts an annual event called The Taste of the First Tee in which Chicago businessmen and civic leaders compete to raise money.
The BMW Championship is the third event in the FedExCup play-offs, with the top-30 in the standings advancing to the season-ending Tour Championship in Atlanta next week.