Tiger Woods hits out at two-shot penalty in the second round of the BMW Championship
Tiger Woods insisted tournament officials were wrong to hit him with a two-shot penalty at the BMW Championship.
Last Updated: 17/09/13 8:23am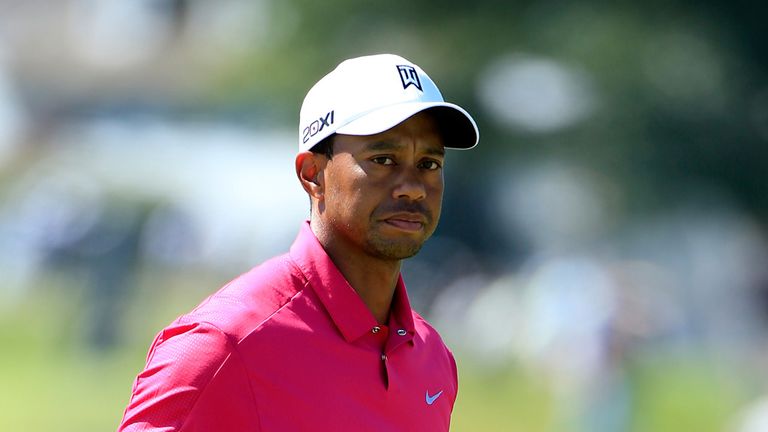 The world No 1 clawed his way back into contention with a superb five-under 66 at Conway Farms in Chicago, leaving him four shots behind leader Jim Furyk with 18 holes remaining.
But Woods was still fuming with the decision to penalise him over an incident on the first hole of his second round, when his ball moved as he attempted to remove some twigs.
The penalty turned a double-bogey six into an eight, but he felt his ball had just oscillated and returned to its original lie.
"After seeing the video, I thought the ball just oscillated, and I thought that was it," said Woods, who carded six birdies in a sparkling seven-hole stretch around the turn on Saturday.
"I thought that was the end of story. But they (rules officials) saw otherwise. They replayed it again and again and again, and I felt the same way. We had a very good discussion. I'll end it at that.
"I was pretty hot because I felt like, as I said, nothing happened. I felt like the ball oscillated and that was it.
"I played the rest of the round grinding my tail off to get myself back in the tournament and then go from five to seven behind, that was tough."
Woods' mood was lifted by his performance in round three, although he lost ground on the leaders when he tugged his tee shot on the 15th into water before hitting back with a birdie at the last.
"I made a big bomb at six, which was nice, and then I got hot from there," Woods added. "I had a nice little run to at least get myself in there where I have a chance on Sunday.
"But then I had three-wood on 15. I was caught between three-wood and five-wood and tried to hit a little soft cut three-wood and just hit a pull-straight ball right in the water."