Colin Montgomerie believes Tiger Woods needs to be less defensive in majors
Colin Montgomerie believes Tiger Woods needs to be more aggressive if he is to add to his tally of 14 majors.
Last Updated: 19/09/13 2:46pm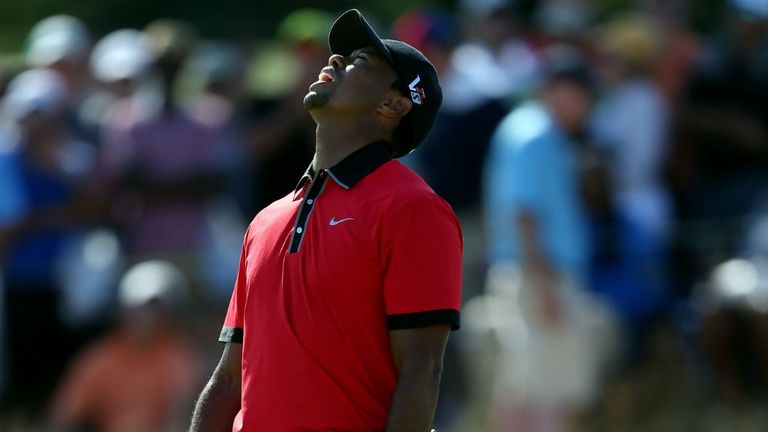 The world No 1 has won five PGA Tour titles this season and currently leads the race for the $10m FedExCup bonus heading into this week's Tour Championship.
But he remains without a major victory since the 2008 US Open, and Montgomerie thinks the American has been "too conservative" in the grand slam tournaments.
"I think his season has been phenomenal," Montgomerie said. "Okay, there's no majors, but five wins is a phenomenal year.
"But he hasn't performed at the majors, I think he's been slightly too conservative to be honest.
"He hasn't gone out and wanted to win them, I think he's been hoping to fall back and allow him to win more than him to win himself.
"I think he's got to take that forward next year and try to win a major as opposed to waiting for others to fall back.
"At the Open Championship you saw Phil Mickelson come through to win, as opposed to Tiger waiting for something to happen.
"All eyes are on him in Atlanta, he's No 1 in the FedExCup right now but there's about four or five others that can win that $10m bonus. Tiger doesn't need that, he needs the win.
"He wants to prove to everybody that he's very much back to No 1 in the world."