Tiger Woods a fan of Presidents Cup format
Tiger Woods has admitted he prefers the format of the Presidents Cup to the Ryder Cup.
Last Updated: 03/10/13 10:18am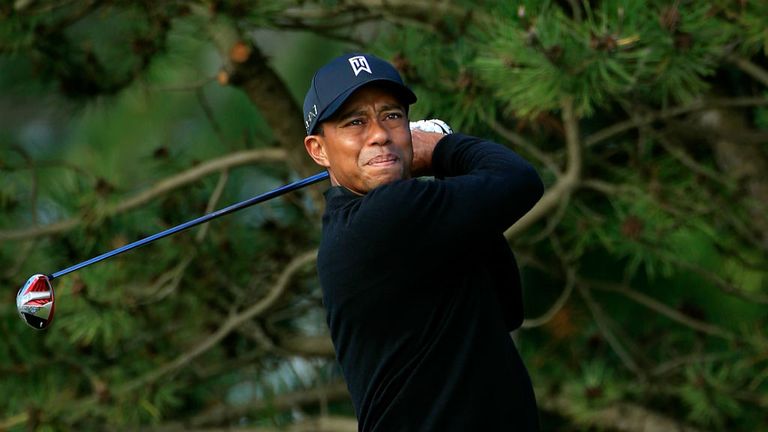 Unlike the Ryder Cup, the USA v Rest of the World tournament is played over four days - and every player competes on every day.
The competition, which is being held at the Muirfield Village course in Ohio, begins on Thursday with six four-ball matches followed by six matches of foursomes on Friday.
On Saturday there are five fourballs matches in the morning and then five foursomes games in the afternoon.
And - like the Ryder Cup - it all concludes on the Sunday with 12 singles matches.
"You know you're guaranteed to play all four rounds, four days in a row, so I think the guys prepare a little bit differently," said Woods.
"You're not going to sit out the first session, the second session, am I going to play on Saturday..am I not going to play.
"So things are a little bit more set in stone than at the Ryder Cup."
Jack Nicklaus designed the Muirfield Village Course and is delighted to see it stage the Presidents Cup.
"I've hosted the Ryder Cup and the Solheim Cup and now the Presidents Cup as well as a memorial tournament every year.
"To be able to bring the PGA Tour in here and say 'let's show us what you guys do' is different to what we do, the bleachers and the different marquees, and hospitality areas on the golf course and the set-up of the golf course.
"All different things that make it very unique, something I sit back and look at and say 'wow that's pretty neat'."
The Presidents Cup is live on Sky Sports and starts on Thursday at 4.30pm on Sky Sports 1HD.