Presidents Cup: Tiger Woods hails teammates after 18.5-15.5 victory in Ohio
Tiger Woods praised Team USA after they secured a fifth straight victory in the Presidents Cup.
Last Updated: 07/10/13 11:47am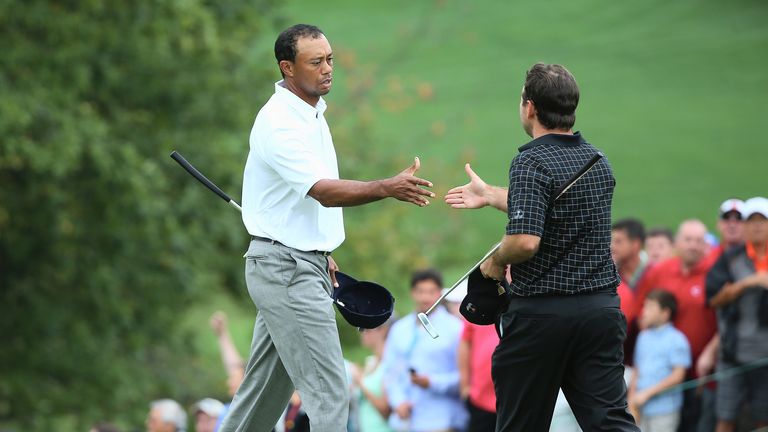 Woods won the deciding match for a third straight time as they beat the battling International team 18.5 to 15.5 in Dublin, Ohio.
Woods once again had to grimace his way through back pain after aggravating it at the 15th hole but beat Richard Sterne 1up for the deciding point.
"It was a team effort this whole week," Woods said on the PGA Tour website.
"We really played well to give ourselves a nice lead," added the world number one after helping the hosts build a 14-8 advantage going into the singles which proved too big a hurdle for the Internationals to overcome.
Woods also clinched the wins at Harding Park four years ago and Royal Melbourne two years ago for Fred Couples, who captained the US team for all three of those wins.
"We just outperformed them by making a few more putts," Couples said later.
Asked if he was going to come back for a fourth time as captain in two years in Korea, Couples said the time had come to hand over.
"A three-peat is good enough for me," Couples said, although he didn't rule out going to Asia as an assistant.