US PGA Championship: American major could be heading overseas in 2020
The PGA of America is considering staging the US PGA Championship outside the United States some time after 2019.
Last Updated: 17/10/13 8:46am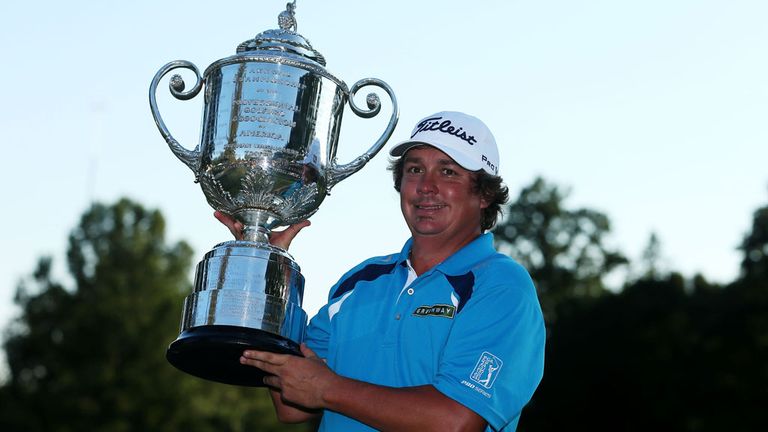 A report in Golf Digest has revealed that a committee is studying the impact of holding the major championship around the world, with the earliest possible date in 2020.
The 2019 US PGA Championship was awarded to Bethpage Black last month.
"This is an exercise we are going through, an analysis," PGA of America chief executive officer Pete Bevacqua told the magazine.
"It is far from a fait accompli that we are going to take the PGA Championship international.
"When we sat down to map our strategic plan to service our members and grow the game the question arose as to what impact it would have to take the PGA Championship to an international location once or twice a decade.
"It would be something we would only do if we had the co-operation of quite a few groups. It would need to work for the PGA Tour and it would need to work for the PGA Tour players.
"Another would be the PGA in the particular area we would consider. We would want the international PGAs to be a part of this and share in this. Many pieces would have to fall in place.
"We need to push ourselves to think outside the box. What I have said internally is, 'Shame on us if we don't consider it and go through the exercise'."