CIMB Classic: Ryan Moore leads in Kuala Lumpur as Phil Mickelson struggles
Ryan Moore continued his hot streak as he shot 63 to lead Keegan Bradley by two shots at the CIMB Classic.
Last Updated: 25/10/13 7:01am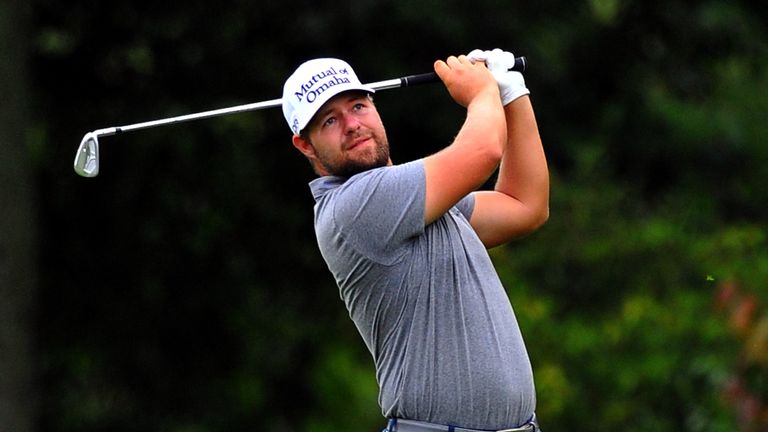 Moore's nine-under with his fifth consecutive round in the 60s as he overcame the long journey from Las Vegas to Malaysia to maintain his brilliant form with ten birdies and just a single bogey on the first.
"The last time I had a good round like this to start, I won the tournament," said Moore. "You know, it's always great to get off to a good start and get comfortable on a golf course, especially one that you haven't played before, and to go hit it in the right places, put it in the fairway, putting it on the greens, and for me it was huge just to make some putts.
"I had four twos on my card. Especially these, I mean, because number 11 was playing about 230 or 235 yards, and I was hitting a five-wood in there, hit a great shot to about eight feet. I mean you don't expect that all the time, but it was nice."
Bradley was error-free in his round of 65 as he set the early clubhouse lead, while Sergio Garcia is just a shot further behind on six-under after he also managed to stay bogey-free during his 66.
"I had a really great day, super relaxed from the start, really one of my better rounds of the year. This course is very difficult. Rough is up and the greens are really firm," said Bradley.
"I put the clubs away for a few days but I got a lot of work to do this year, set a lot of goals that I want to accomplish. I want to contend in the Majors and play better in them."
Garcia debut
Garcia enjoyed his debut at the event sanctioned by the Asian Tour along with the PGA Tour, after playing in the pro-pm with the Queen of Malaysia on Wednesday.
"It was a great experience," said Garcia. "She played quite nicely and we had a great time. When I hit a good shot, she said, 'oh, tomorrow you'll hit it over there. Don't worry.' So I guess she knew something that I didn't know."
Five men are tied for fourth on five-under but it was a difficult first day for Phil Mickelson who shot a one-under 71 but was deeply unhappy with the way he was swinging.
Starting on the tenth, Mickelson made two birdies on his front nine, but double bogeyed the second after taking a penalty drop following a wayward tee shot, before finishing with another double on the ninth.
"I can't remember swinging this bad in a long time," said Mickelson. "When I shoot a video of my swing I'm doing everything wrong.
"The path of the club is too inside, then it's vertical, the head's moving, my legs are loose. This is the worst I've hit and I can't find the middle of the clubface."