CIMB Classic: Ryan Moore secures play-off success in Kuala Lumpur
Ryan Moore birdied the first play-off hole to claim the the CIMB Classic title in Kuala Lumpur.
Last Updated: 28/10/13 8:25am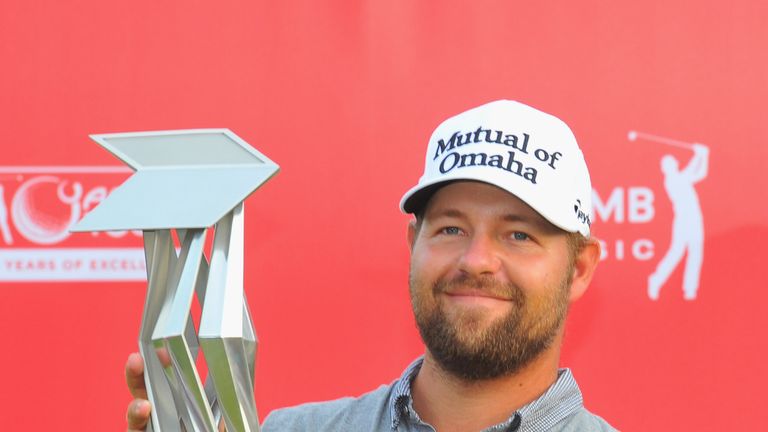 Bad weather meant the tournament could not be completed on Sunday and with Moore and Woodland tied on 14 under they came back to decide a winner at the par-five 18th.
Woodland, who missed a putt for the title was in trouble when he found the rough with his second and, while Moore was on the green in three, he was again in trouble as his approach went right.
Woodland chipped impressively to two feet, but Moore holed a four-foot birdie put to claim the title.
"Playing a play-off with someone like Gary, I know I don't want it to last very long," said world No 45 Moore.
"I had a great opportunity there on 18 with my third shot, and it was just an absolute perfect number.
"It was 158 yards, a little bit back up the hill, so for me that was just a perfect slightly choked down full eight iron."