Tiger Woods' World Challenge will move from California to Florida next year
Tiger Woods has announced that his World Challenge tournament will move from California to Florida from next season.
Last Updated: 22/11/13 10:57pm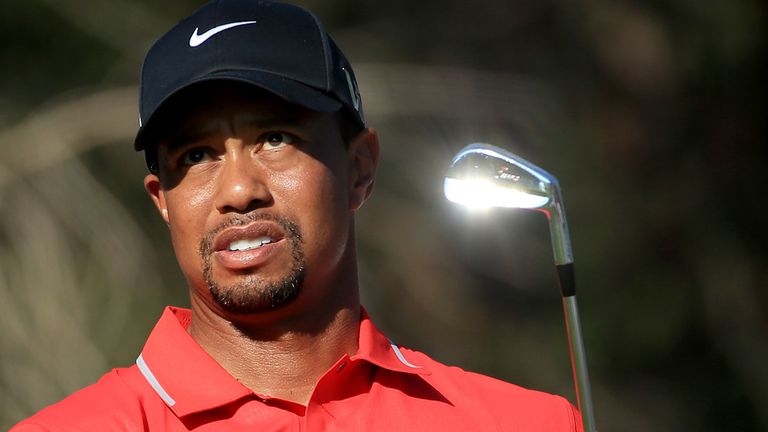 The invitational end-of-season charity event has been played at Sherwood Country Club in Thousand Oaks since 2001.
But the tournament host has now arranged to stage the event at Isleworth Country Club near Orlando, where Woods regularly worked on his game until moving to south Florida two years ago.
Isleworth has also hosted the Tavistock Cup on a number of occasions since its launch in 2004, and several of the world's top players are based there and at the neighbouring Lake Nona.
The world No 1, who has won the title five times, confirmed the tournament will now benefit both the Tiger Woods Foundation and the Tavistock Group.
"We have a longstanding relationship with Tavistock Group and my friend, Joe Lewis, and I am thrilled to see it grow in support of our foundations," said Woods in a statement on his foundation's website.
"We've enjoyed 15 amazing years in Southern California, which helped us launch our flagship Tiger Woods Learning Center.
Next phase
"It serves as a lasting tribute to the local fans that have supported us year after year. I'm looking forward to this next phase of the World Challenge and what it can bring to Florida."
The elite, 18-player tournament now offers world ranking points due to the high quality of the field, and the event has raised over $25m for the Tiger Woods Foundation since its launch in 1999.
"We've been looking for ways to expand our relationship with Tavistock and this is a perfect fit," said foundation president and CEO Greg McLaughlin.
"The golf season has evolved significantly since our first tournament in 1999. We are very proud of the $25 million the World Challenge has raised, and we've been evaluating the best path forward to continue this work.
"We are excited to partner with Tavistock Group and honored to bring our tournament to Isleworth."