Zach Johnson will take a month off from golf and return at the WGC Match Play
Zach Johnson will take the next month off, but insists it is in order to try and prolong his excellent run of form.
Last Updated: 21/01/14 1:09pm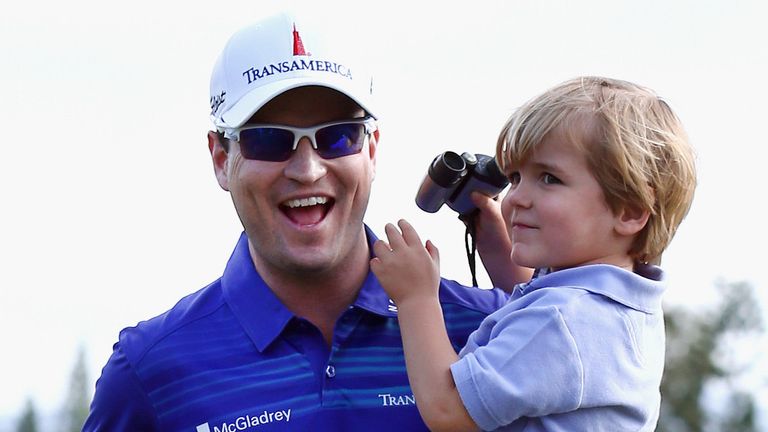 The American has been one of the hottest players in the world since winning the BMW Championship last September.
Amidst a hugely consistent series of results following that success, he has posted two further victories - at Tiger Woods' World Challenge in December and the Hyundai Tournament of Champions earlier this month.
Last weekend he finished in a tie for third at the Humana Challenge in California, but will now take four weeks off before returning to action at the WGC-Accenture Match Play Championship in mid-February.
"I am going to have a meeting with my guys (caddie, coach and manager) and see what's the best way to maintain where I'm at, if not improve on it," the world number six said.
"I will practice but I will take some time off too. The first couple of weeks will certainly be a lot of down time with the family.
"The last two weeks coming into Tucson I will get the clubs out again and start working, try to get back into that mode and certainly that posture.
"I am never going to be content. I'm going to try to maintain and keep the good vibes and forget everything else. This week will be irrelevant once Tucson hits me."