Honda Classic: Tiger Woods admits thoughts are already turning to Augusta National
Last Updated: 25/02/16 7:14am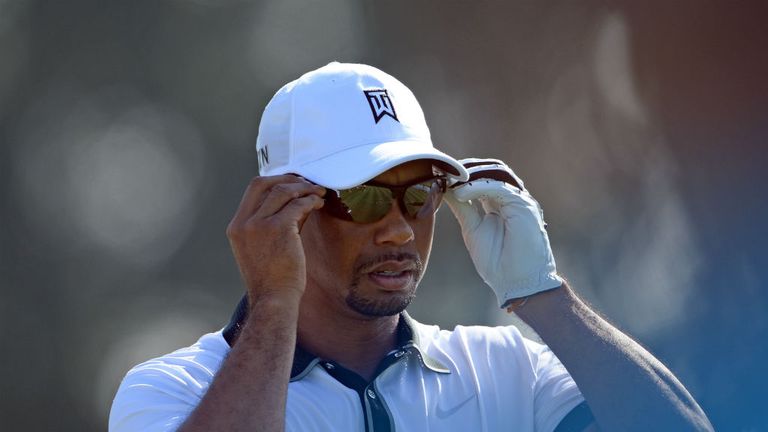 World No 1 Tiger Woods headlines a high-quality field at the Honda Classic, but admits his thoughts are already turning to Augusta.
Woods makes his third competitive start of the year at PGA National this week as the PGA Tour's 'Florida Swing' kicks off in Palm Beach.
Plenty of the game's biggest names are in attendance with the likes of Adam Scott, Rory McIlroy, Phil Mickelson, Zach Johnson and Graeme McDowell all teeing it up.
But while 38-year-old Woods will be keen to improve on finishes of 41st in Dubai and 80th at Torrey Pines in his two outings to date, he insists preparation for the Masters will be at the forefront of his mind.
"Once we get to Florida, we're all thinking about it, on our way to Augusta," Woods told reporters.
"For most of the guys, this is like their prep to Augusta this week. The quality and the depth of the field has gotten so much better in recent years."
Masters champion Adam Scott echoed Woods' sentiments, claiming that peaking in time for Augusta was his focus for the coming weeks.
The Australian's last competitive outing came at the Sony Open in mid-January with the 33-year-old opting for an extended break since. However, he insists he has been using the time off to fine-tune his game in a bid to ensure he arrives at the season's first major in top condition.
Scott working hard
"I've been on the course the last three weeks playing and spent last week getting myself to where I want to be," Scott stated. "I haven't been competitive but I've certainly been working on all areas of the game so I'm hoping that there's not going to be too much rust.
"I've thought about it all carefully, and I'm trying to make the best decisions I can so that I'm certainly in the best shape I can for defending the Masters, but also play this week.
"This is when my preparation and lead-up to Augusta starts as I get myself in shape to come and defend.
"There is still a lot of work to be done and I will see where I'm at competitively this week. I think things are feeling pretty good at home on the range, but that's a different story than when you're out competing."
The 7,241-yard PGA National layout is renowned for offering one of the toughest tests outside of the major championships and Woods believes heavy rain in Florida recently could make scoring even more tricky.
"The fairways are a little bit spotty with all the rain we've had," he explained. "I didn't expect the greens to be this slow. They have kept them slower than they normally are. We're going to have to make a few adjustments there."
However, the 14-time major champion insists he is pleased with the state of his game despite his two distinctly average performances in 2014 and is focused on emerging victorious this week.
"It feels good," Woods said of his swing after Wednesday's practice round. "I was pleasantly surprised with how well I was hitting it.
"If I hit it great and win, if I slap it all over the place and win, I win. That's the intent."