PGA Tour: 'John Daly probably tried too hard' during 90, says Padraig Harrington
Padraig Harrington defended John Daly who posted an horrendous round of 90 during last week's PGA Tour event in Florida.
Last Updated: 18/03/14 10:20pm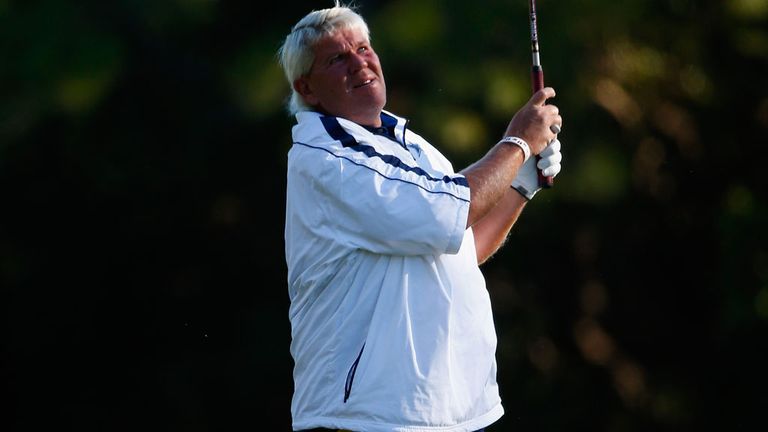 The 47-year-old's card included an eight-over-par 12 at the 16th, plus three other double bogeys.
The American missed the cut by 19 shots but Harrington believes he did not give up during his second circuit of the Copperhead course.
He said: "He came out pressing as we all did on Friday after a 74.
"But he was very respectful to play with. He was useful out there. He was trying in terms of lines and getting clubs and things like that.
"You could see what he was doing. It wasn't like I wouldn't prefer him to be there.
"But he didn't walk in. He didn't stop trying. He tried to hit the right shots on the last two holes. It didn't seem to us he was shooting that score.
"If I was going to say anything, it's that he tries too hard. He's caring too much. I know that's not what people see."
Daly, a winner of two major titles in the 1990s, is currently ranked outside the world's top 500.