New selection process anounced for World Golf Hallf of Fame
Arnold Palmer and Gary Player will feature on a new selection committee for the World Golf Hall of Fame.
Last Updated: 23/03/14 5:32pm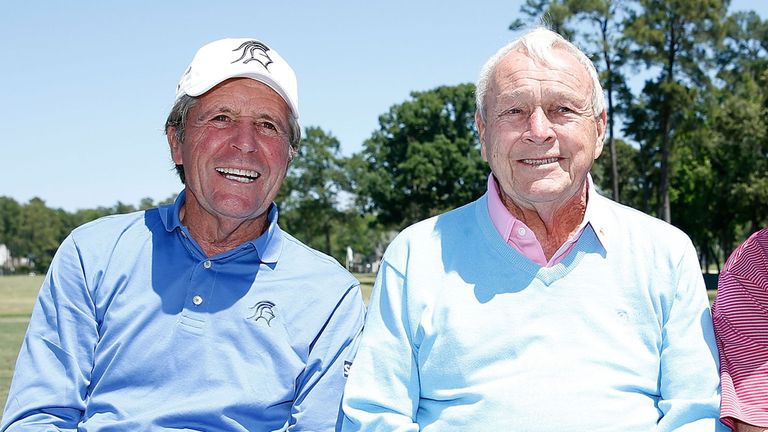 A 16-person panel will now consider entries under new criteria, in which players must be over 40 years old, have 15 wins on the major golf tours and a minimum of two major victories.
The committee will be jointly chaired by Palmer and Player along with retired LPGA Tour legends Annika Sorenstam and Nancy Lopez.
The new rules, which will come into effect for the class of 2015, will make it easier for golf's top women players to gain entry to the Hall of Fame.
"The new process will set up the Hall of Fame for long-term success," Palmer said.
"We will be keeping the bar for induction priorities high. I think the steps that have been made are good and we are endorsing it wholeheartedly."
Lopez added: "The standard is important to the players who previously qualified. The standard will remain high for selection."
Player said the move was vital to recognise players who have enjoyed significant success outside of the European and PGA Tours.
"What excites me is the international aspect," said the South African. "Everybody internationally who has played such a vital role has been included."
Jack Peter, the World Golf Hall of Fame chief operating officer, added: "We wanted to put the decision making process in the right hands and ensure that the selection process remains there for years to come.
"It will eventually mean more women are considered and inducted into the Hall of Fame."