Tiger Woods looking long-term after pulling out of Masters to have back surgery
Tiger Woods' foremost concern is ensuring that he has a long-term future in the game, according to his representative.
Last Updated: 24/04/14 6:39pm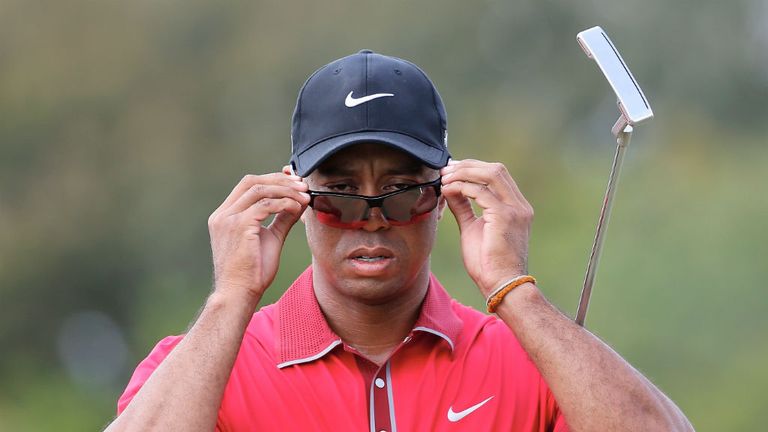 The world No 1 was forced to miss the Masters for the first time in 20 years after undergoing surgery last month to correct a problem with a pinched nerve in his back.
And the 38-year-old's agent Mark Steinberg insists Tiger remains focused on the next 10 years and not the next 10 weeks.
"He's doing a little bit more and more each day," Steinberg told ESPN.com.
"He's getting to the point of light chipping and putting and the doctors and trainers seem to be pleased with where he is.
"He is on schedule but we don't know what that schedule means. I don't know when he intends to be playing competitively but I expect it to be this summer.
"I know that's a wide range but as the weeks go by we'll be able to pinpoint an approximate time. It's still a little early for that.
'Broad and vague'
"Nothing that has gone on from the day of the surgery until today gives me any pause to amend what I said then.
"I know that's broad and vague but we can't pinpoint a specific time until we're further along.
"I've seen a very responsible approach (from Woods) to getting back. This is about the next 10 or 15 years, this is not about the next 10 weeks.
"This is not about targeting any specific tournament. If he needs to wait one or two or three extra weeks he will.
"He's thinking about this very, very long term."
The 14-time major winner has featured in just four tournaments this year and has not played since taking part at the WGC-Cadillac Championship at Doral last month.