Rory McIlroy determined to get back to winning ways after another top-10 finish
Rory McIlroy is pleased with his current consistency, but is getting frustrated by his inability to contend for victory.
Last Updated: 05/05/14 2:23pm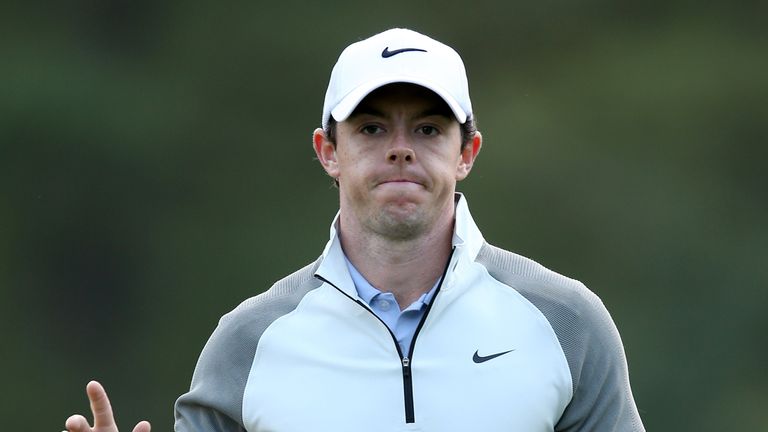 The two-time major champion, who celebrated his 25th birthday on Sunday, shot a final round 70 at the Wells Fargo Championship to finish in a tie for eighth - his fifth top-10 finish of the season on the PGA Tour.
Indeed, McIlroy has not finished outside the top 25 in any of his eight appearances on the American circuit this year.
However, following a 76 in the second round at Quail Hollow, the Northern Irishman was always trying to make up lost ground on the leaders and did not really ever look like challenging.
With the exception of the Honda Classic at the start of March where he could and perhaps should have closed out victory, that has largely been the story of McIlroy's season and he concedes he is becoming exasperated by a succession of "back-door" top-10s.
"I'm in the top 10 every week and it is fine, it's whatever. But it's not wins," he told reporters at Quail Hollow.
"It's another solid week. They're top-10s, but they're top-10s without getting in contention either.
Back door
"I don't want to back door and top 10 it every week. It's nice to pick up a nice paycheck but it doesn't really get the adrenaline going."
McIlroy feels he is currently being let down by one bad round at most tournaments but is hopeful he could put that right at the Players Championship next week.
"Yeah, my game is in good shape, it's consistent," he continued. "I'm playing solid.
"I just feel like the last few weeks it's been one bad round a tournament that has derailed me from, you know, being right there in contention.
"If I hadn't shot like 70 on Friday, I would have been right there in the mix, but it's getting there. I just need to put four good rounds together.
"I'm putting three good rounds together at the minute; I'm not able to quite get the fourth one in, but maybe that will all change next week."