Players Championship: Justin Rose in contention after first-round 67
Justin Rose recovered from an "awful" practice session to card an opening 67 at the Players Championship.
Last Updated: 09/05/14 9:24am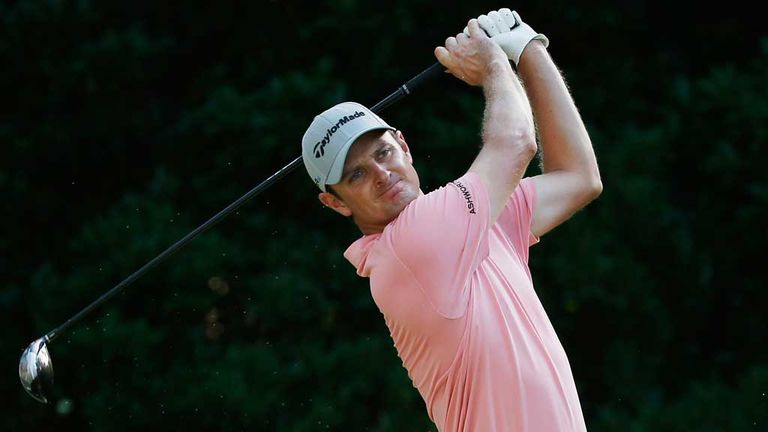 The US Open champion roared into early contention with a six-birdie round at Sawgrass, his only blip coming at the long second - his 11th - as he ran up an ugly bogey six.
"One of those weird days in the game of golf," said Rose, who will defend his US Open title at Pinehurst next month.
"It was pretty awful on the range and I had not much feel of anything that I was doing to be honest with you. Having played quite well recently, it was a bit of an out of the blue moment. Sometimes it lowers your expectation.
"But I guess all (swing coach) Sean (Foley) could offer really is take a couple of deep breaths and good luck, because everything looked OK. I probably hit more greens today than I've hit all year long. It's weird."
Rose was sidelined for six weeks earlier this year to rest a troublesome shoulder problem, but he believes the break will help him in the long term.
Fresher
"What I've lost (in time) earlier in the year will hopefully pay off in the summer. Maybe I'll be a little fresher than some of the guys who have played a lot," he added.
"I kept trying to tell myself that it is a long year, and you can build your year in two or three weeks, especially with the majors coming around. If you catch fire at the right point in the season, it can be still a great year.
"I've been swinging the club well on the range for the most part all year and just been waiting for it to turn around onto the golf course.
"Even the last few weeks, I don't feel like I've had my so called 'A' game, but I'm beginning to figure out how to get it in the hole, score, chip and putt, grind a little bit better, stay a bit more patient.
"I've been playing a bit more golf to get into that rhythm. This is what I've been waiting for really is just to sort of be ready to go. I'm looking forward to the rest of the season."