Doctors will decide when Tiger Woods can return to professional golf
Tiger Woods has no idea when he will be fit enough to return to professional golf, saying 'my doctors will decide.'
Last Updated: 20/05/14 10:47am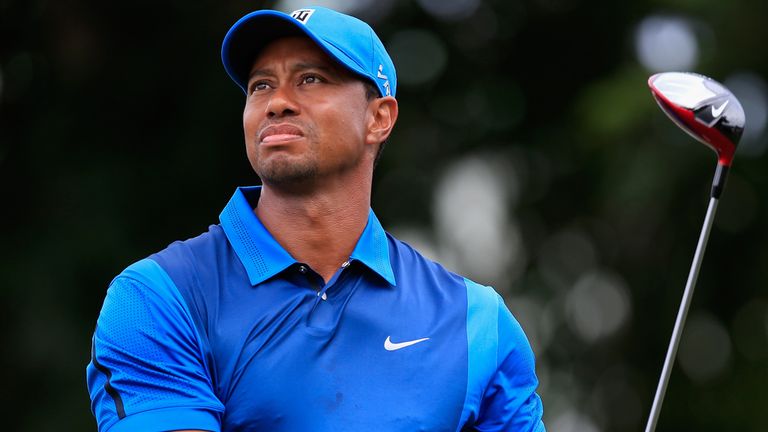 The 14-time Major winner has not played competitive golf since early March and admits he is currently struggling to swing a club, as he continues to recover from back surgery.
However, the 38-year-old American believes it would only take him a few weeks to get back up to speed when given the go-ahead to tee-off on the next stage of his career by his medical advisors.
Woods underwent microdiscectomy surgery on March 31 to help ease a pinched nerve in his back, and which forced him to miss the Masters for the first time as a professional.
Speaking on Monday, Woods said: "As of right now I can chip and putt. I don't know how much longer it will take before I can do more.
"As far as full swings and the timing on that, I don't know. Really there is no timetable. That has been the real question through all this. There is no date.
"It's not up to me. It's not going to be up to me if I play. It's up to my doctors."
Yet Woods remains upbeat, saying he feels much better than he did before his operation.
Doubts
The former world No 1 added: "The only doubts I had were prior to the surgery. I couldn't function anymore.
"The time right before the surgery was tough. Even getting out of bed was a task. After I had the procedure it was a relief.
"Once I am able to get back and start ramping it up, I don't think it will take more than a couple of weeks for me to be able to compete.
"If I get out there and start spraying it all over the place, at least my short game is solid."
When asked if he may have to retire from the sport, he went on: "I would like to, as all athletes, go out on my own terms.
"I want to go as long as I decide to do it. Now that I've had the procedure, I'm excited about the prospects ahead. I'm able to do the things I want.
"I still want to feel explosive. I want to feel strong and mobile. We are certainly heading in that direction right now."