PGA of America: Rory McIlroy wins Player of the Year award and Vardon Trophy
Last Updated: 17/09/14 5:20pm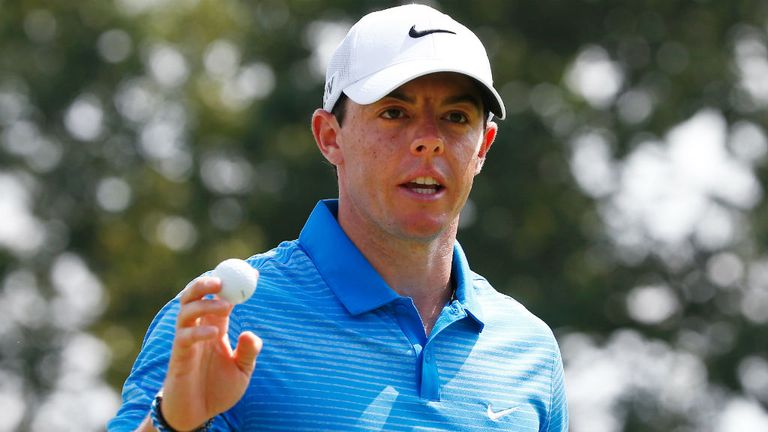 Rory McIlroy has been confirmed as the PGA of America Player of the Year for 2014, to go alongside his Vardon Trophy award for the lowest scoring average on the PGA Tour.
The 25-year-old from Northern Ireland, whose victories include a brace of major titles and the WGC Bridgstone Invitational, was a clear winner from Masters champion Bubba Watson.
PGA of America's prestigious Player of the Year award is decided on a points system.
Martin Kaymer, who won the US Open and Players Championship was third, while three-times Tour winning American Jimmy Walker finished fourth.
It was the second time in three seasons that McIlroy – who was also the leading money winner on Tour – had triumphed in both categories.
In the Vardon Trophy, the world No 1 had an adjusted stroke average of 68.82 (over 66 rounds), edging out Sergio Garcia whose 68.95 was achieved from 61.
McIlroy is also tipped to be named the PGA Tour Player of the Year which is voted for by his peers. This result will be announced on October 9.
PGA Player of Year:
1st Rory McIlory (160 pts)
2nd Bubba Watson (62)
3rd Martin Kaymer (52)
4th Jimmy Walker (46)
The award was first made in 1948 while the Vardon Trophy was first presented in 1937.