The Masters: 'this is the most wide open Major in years'
By Simon Veness
Last Updated: 07/04/14 8:44am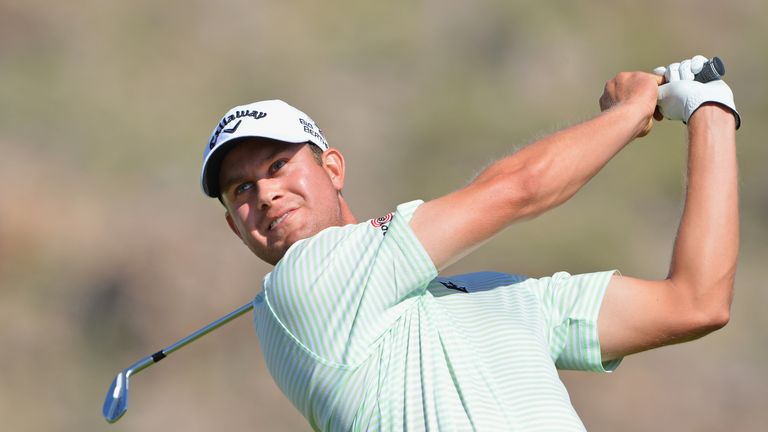 It didn't take some of the media here long to go into 'Panic Mode'. "No Tiger Woods?" they roared, "What are we going to do?" Others added: "Is this the end of golf as we know it?" And similar such nonsense.
The absence of the world No.1 – any world No.1 – is always something of a blow, of course, but in this case it is only a small one.
Woods IS a four-time champ at Augusta, and nearly always makes for compelling viewing. But even before the back injury that put him under the surgeon's knife rather than starter's orders, there was good reason to think this was no longer the Tiger of old.
His start to 2014 had been truly miserable, with only three tournaments under his belt – and one of those a WD – and precious little in the way of form. There were no guarantees he would last all four days, let alone be a contender for his first Major title since 2008. 
Threat
So the tragic wailing and gnashing of teeth of those who would pronounce a Tiger-less Masters a sporting non-event is patently bogus, especially given his true injury status.
We now know, of course, that those "back spasms" were far more serious and that his very future in golf is under threat (as I suggested a couple of weeks ago) because, as much as his camp plays down suggestions of long-term side-effects, even low-grade back surgery has its risks and recovery problems.
World No.30 Graham DeLaet required a more invasive procedure on a bulging disc in his back in 2011 and has recovered fully, but he is still only 32 compared to Tiger's 38. Rocco Mediate also underwent major surgery in 1999 and returned successfully to the tour, but he has still endured further lay-offs with back problems.
Fred Couples, Lee Trevino and Ken Venturi were others to suffer terribly from back ailments that responded only partly to either surgery or other treatments. Put simply, once you have a dodgy back at a more advanced age – and 38 is most definitely past the Spring Chicken period in sport – there is absolutely no telling how well you will come back.
Woods is looking at several months of recovery time, which almost certainly rules him out of the US Open in June, while he would be no cert for this year's Open Championship at Hoylake, either.
Open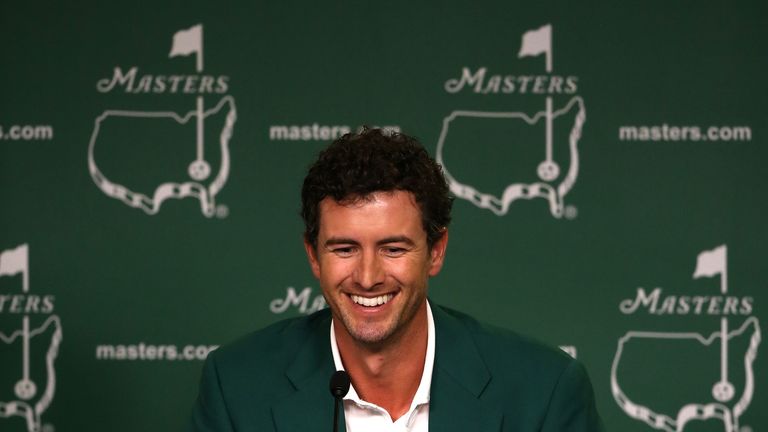 Yet there is no need to cancel your Masters-viewing – or any other golf watching, come to that. The lack of a Tiger among the magnolia trees of Augusta is not any real cause for distress.
Even prior to his pull-out, pundits over here were calling this the most wide-open Masters in recent memory, and things haven't exactly changed as a result of his withdrawal.
Of the current world top 10, Jason Day and Phil Mickelson are also among the walking wounded, battling to shake off thumb injury and side strain respectively. Day has not even hit a golf ball in anger just recently, and, while both on peak form would be considered serious contenders, peak form is decidedly in the rear-view mirror just now.
Reigning champ Adam Scott was last seen watching a serious 54-hole lead go down the gurgler (as he also did at the Australian Open in December) and top Brit Justin Rose has been all over the golfing shop in recent times, from fifth one week to 45th the next; eighth in the Valspar Championship last month, and failing to make the Arnold Palmer Invitational cut the next.
Equally, Rory McIlroy has little significant form under his belt, unless you count Sunday's 65 at the Shell Houston Open when he was long out of contention (and not to forget his disastrous final-round 74 that cost him the Honda Classic at Palm Beach last month, when Russell Henley claimed only his second Tour victory but boasts as many missed cuts as 72-hole finishes this year).
In fact, of the top 10, only Day (at No.5) and Zach Johnson (9) have won a tournament in 2014, and the Australian has not played since that victory in the WGC Match Play event in February. It's not the kind of form that makes odds-makers rush out with some tempting numbers.
Murkier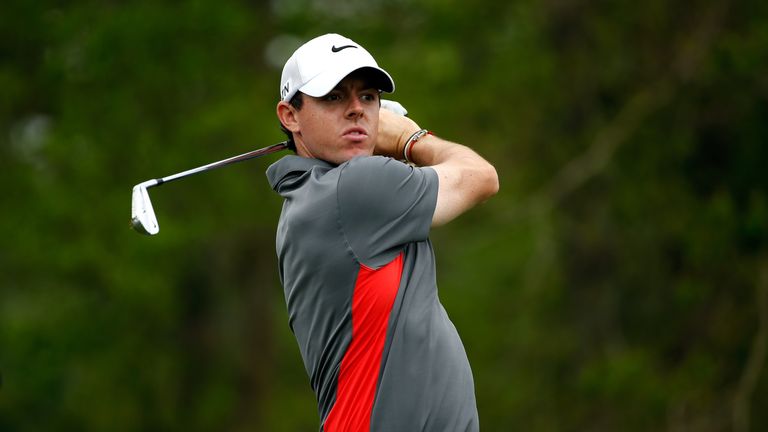 McIlroy assumes the favourite's role, largely because he knows what it's like to win multiple Majors, having pocketed the 2011 US Open and the US PGA crown the following year. Last year was not a vintage one for him, though, with the exception of the Aussie Open, and that clunker in the final round of the Honda will not be easy to shake off.
Then, when you look at the list of players who HAVE won over here this year, the picture becomes murkier still. It's a list that includes, in the past six weeks, Henley, Chesson Hadley, Patrick Reed (his third win of the season), John Senden, Matt Every, Matt Jones and Steven Bowditch.
It's not exactly a line-up that would strike fear into the heart of most golfers heading into the back nine at Augusta with a narrow lead.
And therein lies the REAL fascination of the first Major of the year. It is absolutely anyone's. It could just as easily be Harris English as Rory McIlroy; Jimmy Walker is as likely to flourish as Adam Scott.
For British golf fans, there are a lot of new names to get used to, another one being current whizz-kid Jordan Spieth, 20, who is garnering some serious prediction appeal from those in the know, if not for this year then soon, and probably often.
The plethora of names ultimately comes down to the New Normal for golf on this side of the pond – and gives the lie to all the Tiger fanboys who insist there is no worthy tournament unless their man is involved.
Bottom line – even if Woods IS in the line-up, he has less chance than ever. There are just too many good players, playing well and, on any given day, capable of finishing in the winner's circle, even if they have never claimed a Major before.
Drama
I spent five days at the recent Arnold Palmer Invitational hearing player after player say how deep the current golfing talent pool is and how no-one is likely to dominate to any serious extent for the foreseeable future.
And you know what? It makes the Masters even MORE interesting as the Unpredictability Factor is now at 11 – and climbing. It is the very BEST time to be watching golf, as we just don't know what we are likely to see on any given day.
Yes, Rory might still go out and add No.3 to his Major resume, but I'm not counting on it. It could just as easily be Reed, or Every, or Walker, or Victor Dubuisson, to throw in another rising star, only this time from our side of the pond.
Because, when it comes to suspense, this year's Masters has more possibilities than a season of Poirot and Sherlock Holmes combined; it is packed with intrigue and loaded with likely lads.
If it's true sporting drama you're after, rather than keeping up with the fanboy crowd, THIS is most definitely the tournament to watch.
Stay up-to-date with all of the latest news from and build-up to The Masters by clicking here.