Simon Veness
View from America
Open Championship: US getting psyched for next week's British major
Last Updated: 12/07/14 2:44pm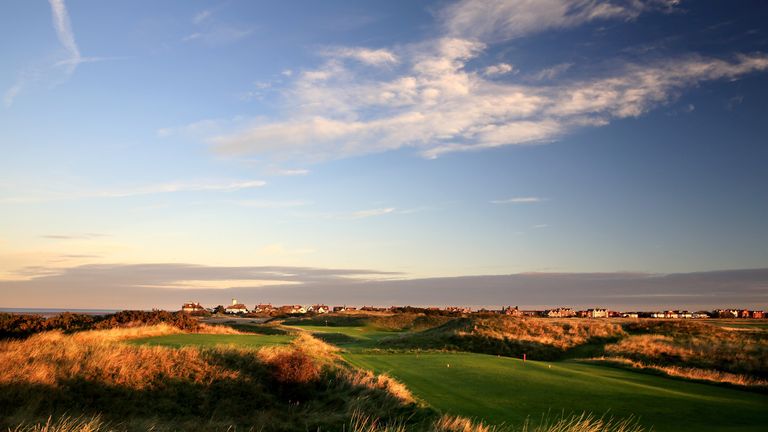 There are some distinct advantages to living in Orlando (apart from the weather, the theme parks, the shopping, nightlife, restaurant choice, etc). In many ways, it is the golf capital of the world, with some 189 courses alone in this general area of central Florida.
We have the Arnold Palmer tournament at Bay Hill each year, the US PGA headquarters and World Golf Hall of Fame just up the road in Ponte Vedra, and many well-known players – like Bubba Watson, Graeme McDowell, Justin Rose, Ian Poulter, Zach Johnson, Ernie Els and Retief Goosen – live here in swanky neighbourhoods like Isleworth and Lake Nona (where G-Mac also has a wonderful restaurant!).
And Orlando is also home to the Golf Channel, which in turn is home to some of the best and most insightful commentary on the game here in the US.
If I want to take the pulse of the game, I usually turn on the Golf Channel and let their wide variety of commentators and analysts provide an up-to-the-minute account of what's what. People like Sir Nick Faldo, Frank Nobilo and Brandel Chamblee are never far away, and it makes sense to tap into this level of inside knowledge for some genuine insight ahead of next week's trip to Royal Liverpool.
Now, our Open (or the British Open, as it is usually referred to over here) has not always been immensely popular with a number (possibly a majority) of American pros. For one thing, it is played on courses that resemble something more akin to the Moon than anything most players encounter in the US.
For another, the summer weather is more like a wet week in Washington state and, while American locales do have to beware the occasional serious thunderstorm, there is no likelihood of being drowned or blown out to sea.
Arnold Palmer (it's SO hard to resist the impulse to put 'Sir' before his name, not only because he is genuine sporting nobility but also because most people simply address him as 'sir') helped to redress the balance by insisting the Open was an essential fixture on the golfing calendar, and Tom Watson showed how links courses could be tamed by players with the stars and stripes on their bags.
But still there was a reluctance for American golfers to embrace the Open and make the trip across the Atlantic, either at all or with some semblance of confidence.
Tiger Woods obviously had no trouble. Neither did Stewart Cink (2009), Todd Hamilton (2004), Ben Curtis (2003) and David Duval (2001), plus John Daly, Tom Lehman, Justin Leonard and Mark O'Meara, who provided an American clean sweep from 1995-98. There have, in fact, been more American winners than any other nationality combined in the past 20 years.
But somehow our Open was not the big drawing card for everyone, and each year we always had a story or two about the players who weren't making the trip, rather than those who were.
This year is different, though. This year there are no significant withdrawals from among the ranks of those who qualify to tee off on Her Majesty's most hallowed golf ground (with the exception of world No.18 Steve Stricker, who continues to reduce his overall schedule to spend more time with his family).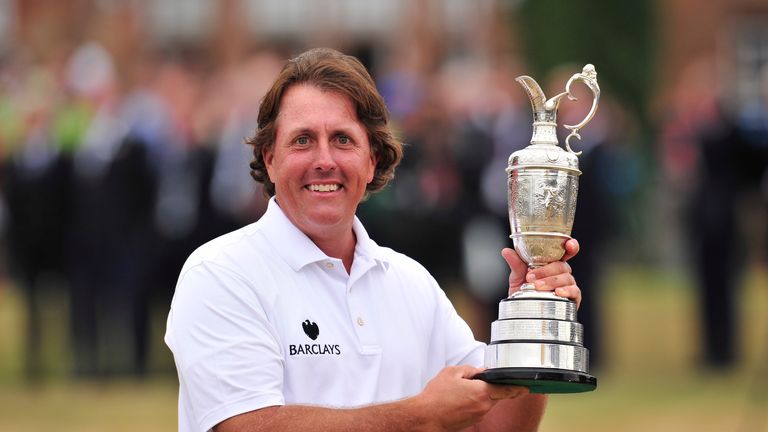 Lefty
That isn't to say it has been a sudden transformation, a light-bulb moment for players of the Uncle Sam persuasion. It has been a gradual process, but one that received a significant jolt from last year's winner, a certain Philip Alfred Mickelson of the parish of San Diego.
The Open was supposed to be the one tournament 'Lefty' couldn't win. There was nothing about links courses that suited his game – he might just as well have played on the Moon – as he struggled to just two top 10 results in 20 appearances, missing the cut four times and too often finishing deep in double figures. Until Muirfield.
Mickelson put together three respectable rounds to be five off leader Lee Westwood at the commencement of hostilities on the Sunday, then proceeded to blow everyone away with a near-faultless 66. Cue the golfing eyes of America opening wide and true – with a legion of Major hopefuls now champing at the bit to follow suit.
The Open was supposed to be the one tournament 'Lefty' couldn't win. There was nothing about links courses that suited his game – he might just as well have played on the Moon
Simon Veness
But that's just my view. With the benefit of the Golf Channel being about 15 minutes up the road from where I live, I sought out New Zealand golf sage Nobilo for a bit more insight.
The 54-year-old claimed 15 tournament wins and competed in every Major going over a 21-year career before transforming into a commentating savant, someone who remains cool, calm and as sharp as a razor behind the microphone over here. He'll be at Hoylake, too, and keen to see who takes the next step forward – as he is sure someone will.
He told me: "I think a lot of players are going to be helped at Royal Liverpool by the fact they played at Pinehurst last month for a US Open that was as close to links conditions as anything in the US. The summer has not been as hot in the UK, hence the course will be slightly softer than it was in 2006 and it will bring more players into the frame.
"In the past there were probably only 10-15 players who could win but now there are a lot more guys in the top 30 or 40 who are very capable. The top handful are not as dominant as they once were but the depth chart goes a lot further down.
"I think you are going to have to look at the guys who can be a little more aggressive, people like Bubba Watson, Rickie Fowler and Jordan Spieth, who is learning fast on this tour, as well as Rory, Martin Kaymer, G-Mac and Justin Rose, who are all in form and very capable of adding more Majors.
"Phil's win last year was so important as it showed the value of playing the Scottish Open the week beforehand. All four of the last Open winners have played the week before and got to feel the conditions, acclimatise to the time change, get comfortable in the cooler weather and adjust to links golf again."
The articulate and thoughtful Nobilo also feels the mental stigma of links golf is slowly leaving the American psyche and the current generation of players – led by Watson, Fowler, Spieth, Matt Kuchar, Dustin Johnson and Jimmy Walker – are ready to take the next step from Tour winners to Major winners and single-Major winners to multiple winners.
He added: "Bubba and Martin Kaymer have both done it already this year, become two-time winners and start to build a legacy for this era. We have been in a bit of a vacuum with Tiger's decline but there are now plenty of guys who can go on to win multiple Majors, and I think we will see that in the next few years."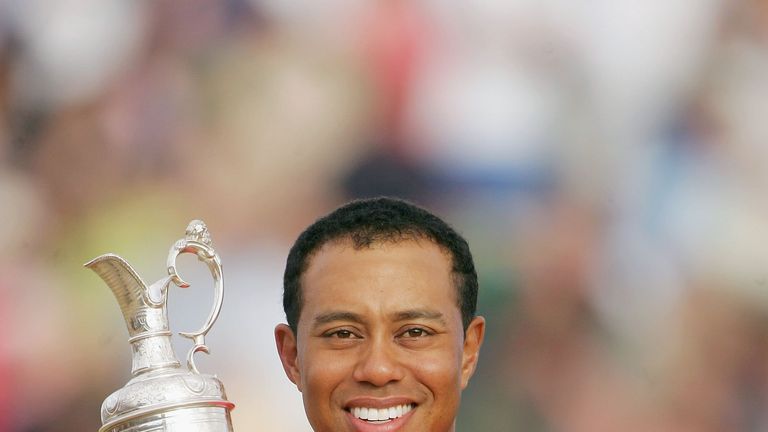 Colossus
Nobilo's  insistence that golf's talent pool has never been deeper is echoed by several other respected pundits and also chimes with my own belief that watching today is every bit as thrilling as when Tiger bestrode the courses of the world like a colossus.
Woods, clearly, has a long way to go to recapture his glory days, which are starting to look further and further away in the rear-view mirror. This will be only his second tournament since his back operation and his first did not inspire any cause for confidence. But the fact that as many as 20 others could be contenders at Hoylake should have viewers on the edge of their seats on Sunday afternoon.
And Nobilo concluded: "In many ways, we got lazy in the past because we had the Hollywood story every week. Tiger was that good. My current dream would be to see the dominant Tiger going up against the guys of today, playing the way they can, but I'm not sure we will ever see it now."
The affable New Zealander does have one other hope for Royal Liverpool, though. "I would love to see Sergio Garcia up there," he admitted. "He has been so good for golf in Spain and Europe and he can play sublime golf. I'm not sure if he can put it all together next week – but it would be a joy to see."