The journey to Augusta
Dave Tindall has finally arrived in the grounds of Augusta National. But the journey was somewhat problematical.
By Dave Tindall
Last Updated: 06/04/11 1:07pm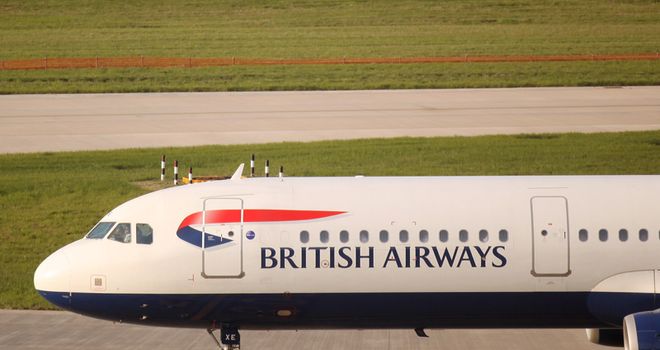 Well, what a journey.
I timed it at just under 24 hours from front door in Leeds to hotel room in Augusta but when you've spent years waiting to get here, the sacrifice of a single's day travel is pretty irrelevant.
Not that I was so philosophical while waiting to clear customs in Atlanta.
I know it's a main hub and all that but when we landed at 7pm I didn't think it would take until 11pm before we pulled out of the car park in our rental car.
Colin Montgomerie, who was on the same flight, summed it up in one word. "Ridiculous" he muttered as he hauled his clubs and luggage onto the umpteenth monorail.
I'd first seen Monty back at Heathrow when he walked past me and said "bunker".
No, it wasn't a codeword. He was in the middle of a golf-based chat on his mobile.
Monty boarded the same BA flight as myself and several of the Sky Sports TV team - Ewen Murray, Bruce Critchley, Di Dougherty and Howard Clark.
My wife used to be cabin crew so used to feed me snippets such as "Nick Barmby was on my flight today and watched Miss Congeniality."
But I'm afraid I can't tell you if, say, Bruce was watching 'Little Fockers' - the latest in the series featuring Ben Stiller and Robert De Niro - as, good though my seat was, his was in a different section.
Ewen did pop his head around the curtain to give a fellow Sky staff member some champagne but that's about all the inside gossip I have.
Car trouble
After the absolutely sapping of your soul at Atlanta airport, a new twist arrived when we got our hire car.
I envisioned a 'Wacky Races' style battle amongst the Sky crew for the journey from Atlanta airport to Augusta but the reality was different.
While Monty edged in front of us at the Hertz rental (I think he may have had platinum membership which allowed him to queue jump), myself and Sky's chief publicist Julian Sheldon hit a snag.
First, our car didn't have a key and then when it did it didn't work.
More worryingly was that three seconds into our journey Julian was racked with self doubt and declared: "I can't do this".
The combination of using an automatic for the first time in a country where he'd never driven was too much and after almost catapulting us through the window due to excessive breaking he bailed out.
As it was now the equivalent of 4am in the morning UK time and we faced a two-hour journey in the pitch black I wasn't overly keen to take the wheel either.
But although I hadn't driven in the US either, I do own an automatic so it was time to step up, puff the chest out and alter the terms of our insurance policy.
After a nervy start which prompted the sat nav woman to tell us to do a 'U turn as soon as possible' I did finally manage to point the car in the right direction and somehow get us there.
Luckily Julian is a much better talker than he is a driver and kept me awake with some entertaining tales about his job.
That hurdle cleared, a couple of other admin problems this morning had me waiting outside the gates here for over an hour although at least this final hold-up was eased by the sight of a volunteer in a golf buggy driving into a police car.
At first I thought it might have been Julian but, no, it was a rather red-faced local lad who looked distraught at his handling error.
Anyway, I'm now typing away in the Masters press centre, having eaten a bag of Masters crisps from the canteen (I'll file a picture of these later, they're so cool!) and it's time to set foot on the hallowed grounds of Augusta National itself!