New major winner Justin Rose says 'Ryder Cup helped me'
Justin Rose credits last year's Ryder Cup experience as being 'a stepping stone' towards his US Open triumph
Last Updated: 20/06/13 8:39am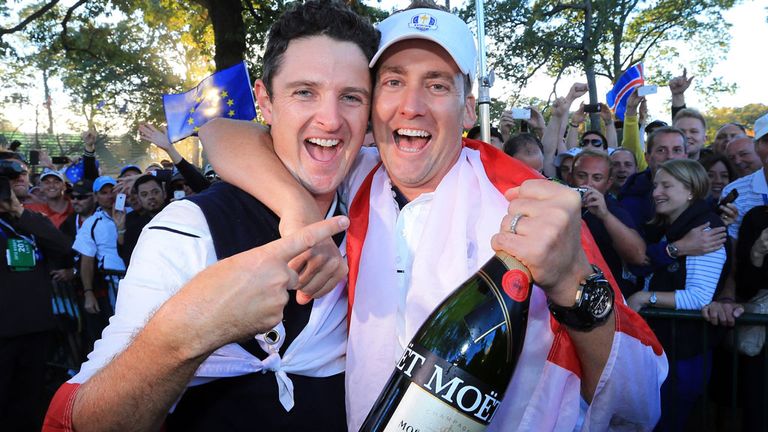 The 32-year-old claims that the pressure he felt while representing Europe at Medinah last autumn helped him "to putt under pressure" during the final round of last week's US Open at Merion.
The Englishman first came to prominence as a 17-year-old amateur in 1998 when he tied-for-fourth in The Open Championship at Royal Birkdale.
And, almost 15 years later, he realised his dream by posting a two-stroke victory in the US Open.
Rose said: "Last September, with the Ryder Cup and World Golf Final in Turkey, I played (Lee) Westwood, Tiger (Woods) and managed to come out on top in a very good field and made putts where I really needed to.
Pressure
"Around that time I stated to think 'I could do this'.
"The Ryder Cup at Medinah may have been a stepping stone towards that (US Open) win, as I felt a similar experience there.
"That was about making putts under pressure and the US Open was about hitting shots under pressure.
"It has definitely been a slow journey and it has taken time but it's great to get there.
"You never know if it is going to happen. You think you are good enough, you can tell yourself you are ready but until it happens you just don't know.
"To win a major championship is a moment you really hope will happen.
"It is something I have been working towards and I've dreamed of.
"Having now had that experience I feel I can stand up and make good swing after good swing in that environment.
"And when I look back on my career I can say 'I did that'."