US Open: Tiger Woods says there was no direct apology from Sergio Garcia at Merion
Tiger Woods has revealed Sergio Garcia did not apologise in person when the pair met at Merion on Monday.
Last Updated: 12/06/13 5:51am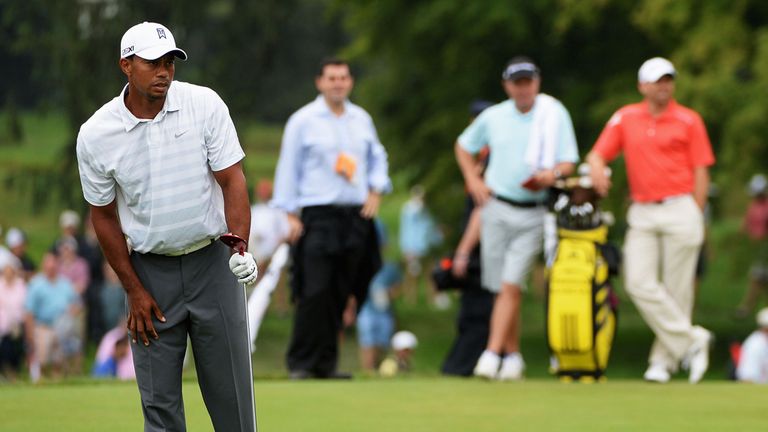 It was the first time the pair had come face to face since Garcia made what could be construed as a racist remark about Woods at the European Tour's annual awards ceremony last month.
The Spaniard quickly apologised for his "silly remark" about fried chicken but was asked by Woods' agent to wait until the US Open to speak to the American in person.
That occurred on the practice range at Merion with Woods accepting Garcia's proffered handshake, but the world No 1 said a direct apology was not made.
"We have not had time for that," Woods said.
"We did not discuss anything. He came up and said hi and that was it. It's already done. It's time for the US Open and we tee it up in two days."