US Open: Sergio Garcia crashes out of contention after disastrous 10
Sergio Garcia's hopes of getting into contention at the US Open vanished after he ran up a 10 early in his third round.
Last Updated: 16/06/13 7:50am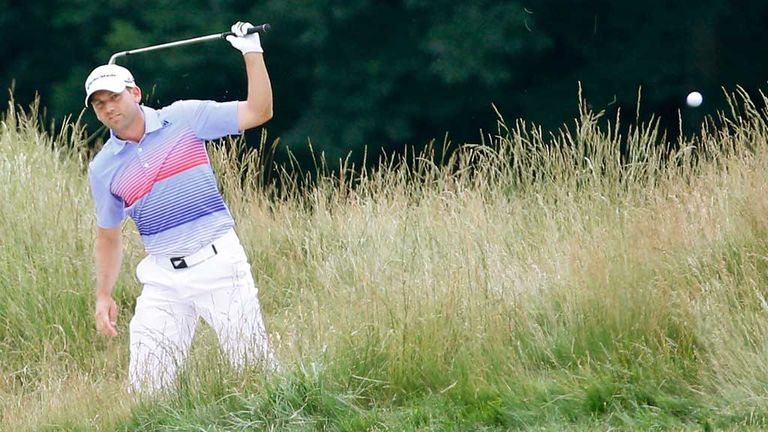 The Spaniard started with a par at 11 but dropped shots at 12 and 14 before disaster struck in a big way at the 411-yard par-four 15th, where he ran up an eight in the first round.
Garcia hooked three drives out of bounds and finally made four with his fourth ball as he signed for an ugly 10 - dropping him to 14 over par.
To his credit, he recovered with four straight pars before carding his first birdie of the day at the second.
Garcia picked up another shot at the fourth and added another at the eighth before parring in to salvage a respectable five-over 75.
"What does that say about my game that I can make a 10? Forget about the rest," Garcia joked. "Funnily enough, when I made an eight on Thursday I hit a lot of bad shots. I only hit one bad shot today and I made 10.
"My first shot was into the wind and it went out of bounds. My second one I thought it was even better and it went out of bounds by five inches.
"Then the third one wasn't great. And after that I took a chance and the round came out nicely."
Garcia continued to brush off the odd heckle from the galleries following his "fried chicken" row with Tiger Woods, but he insisted he has not endured anything over the top.
"Like I said on the first day, for the most part they've been very good," he added. "Obviously there's a little group that are trying to be funny and stand out. And they shout a little bit louder than the rest.
"But the only thing I have to say is the things they yell, they're very common. They're not very creative."
Remarkably, his 75 was 11 shots better than playing partner and former Ryder Cup team-mate Robert Karlsson, who crashed to an 86 with eight bogeys, three double bogeys, a triple bogey and one birdie.
Garcia was not the only man to make a 10 in the third round, with Kyle Stanley also failing to avoid a double-figure score on the par-four 14th as he also returned a horrific 85.