US Open: Shawn Stefani bags first hole in one in a Merion US Open
Shawn Stefani created history as he became the first player to record a hole in one in a US Open at Merion.
Last Updated: 16/06/13 10:31pm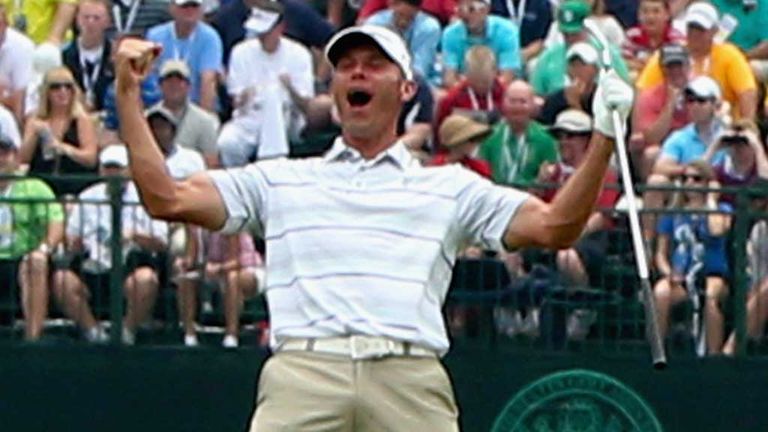 The American was in the third group out in the final round after crashing to a 15-over 85 on the third day, but he ensured he left Merion on a high note as when aced the tough 17th hole.
Stefani pulled his four-iron to the 213-yard par-three, but his ball kicked out of the rough and rolled slowly across the green with just enough pace to drop in the left side of the cup for his first hole in one as a professional.
"I didn't know what to do but jump up and down for joy," said Stefani, who signed for a one-under 69 to finish on 19 over for the tournament.
"I was actually trying to hit the left side of the green and cut it. And then I kind of pulled it. I pulled it about five yards.
"And the wind was kind of down off the left and it really didn't help at all. It didn't move it to the right.
"And honestly I think I've seen a bunch of balls this week kind of not kick to the right and I was really surprised to see the ball kick to the right.
"And then once it did kick, it kept rolling and I was like, well this could be good. And the fans stood up and then it kept getting closer and closer and then when it went in, I was just super excited because it's the first hole in one I've ever had in a tournament."