US Open: Martin Laird hits out at the tough set-up at Merion
Martin Laird launched an angry attack on the USGA over the "ridiculous" set-up of the Merion course for the US Open.
Last Updated: 16/06/13 10:26pm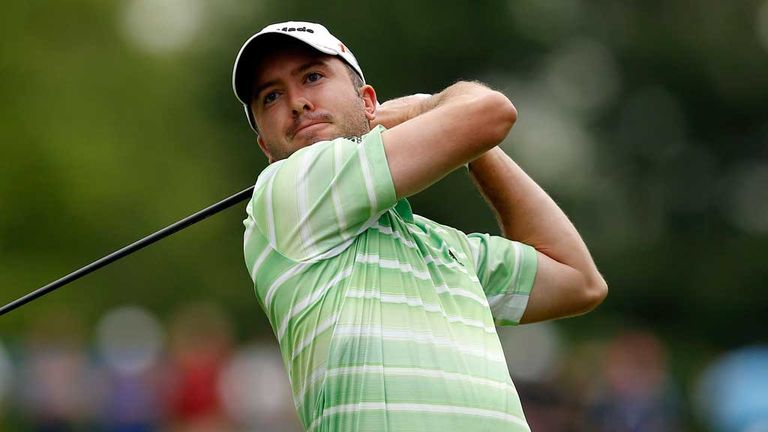 The big-hitting Scot signed off with a commendable two-under 68 to finish on 11 over, but he then accused tournament organisers for making players "look like an idiot".
Laird insisted the USGA had gone over the top in a bid to protect the old-fashioned East Course, which measures less than 7,000 yards.
"From 14 on is the hardest finish in golf I've ever played," said Laird, who won the Texas Open ahead of Rory McIlroy earlier this year thanks to a closing 63.
"It really is just brutal. There's out of bounds in play on a couple of the holes, it's 250-yard par threes with pins that are on slopes."
Asked if he enjoyed the challenge, Laird added: "I enjoy it now that it's over and I have shot two-under the final round, but I'll be honest I do not. I think that they push the envelope a little too far in the first few rounds.
"I'm all for hard set-ups, but a few of the pin positions get a little ridiculous. And it's a tough week. It really is just a case of survival out here.
"US Opens beat you up from the first tee to the last. And it can make you look like an idiot sometimes and sometimes that's hard to handle.
"I can maybe see why some people (spectators) would like it. Definitely it brings us all back down to earth from normally thinking that 15-under par is a good score at a tournament and it definitely brings you back down to earth when you come to a US Open.
"And if they're aiming to test all aspects of your game, they definitely do that."