US Open: Rory McIlroy takes out his frustration on his club at Merion
Rory McIlroy's frustration boiled over as he bent the shaft of one of his irons in the final round of the US Open.
Last Updated: 17/06/13 12:54am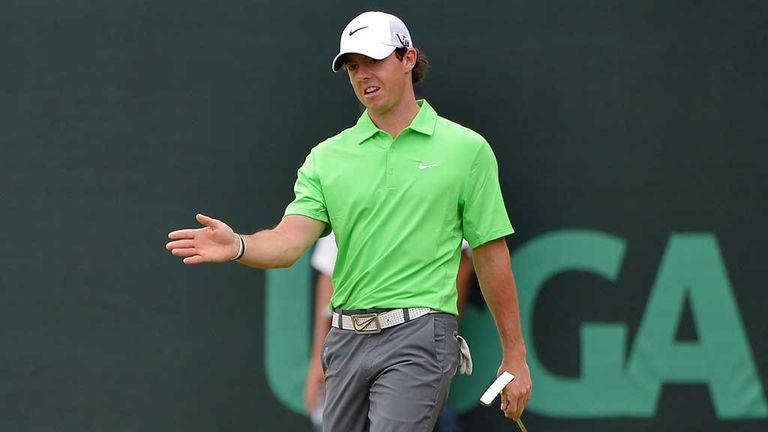 The world No 2 was one over for the day after 10 holes at Merion when his drive at the 11th found water.
But after dropping out, he then left his approach short of the green before taking out his anger on his club, leaning on it so hard he bent the shaft out of shape.
He finally walked off the green with a quadruple-bogey eight, and he dropped one further shot at 15 before parring in for a 76 to finish on 14 over par for the tournament.
"I just hit a bad tee shot into the creek there and what you don't want to do as a golfer is follow one mistake with another, and that's what I did," McIlroy said. "And obviously I got a bit frustrated there.
"It's a hole that you want to try to take advantage of. It's a hole that you want to at least give yourself a birdie chance and you walk off with a quad and it's not very good.
"I think that's what this tournament does to you. At one point or another it's got the better of you, and it definitely did this weekend."