US Open: Landon Michelson admits scoring error and is disqualified
Landon Michelson's dreams of playing in the US Open were dashed when he was forced to disqualify himself.
Last Updated: 03/06/14 3:42pm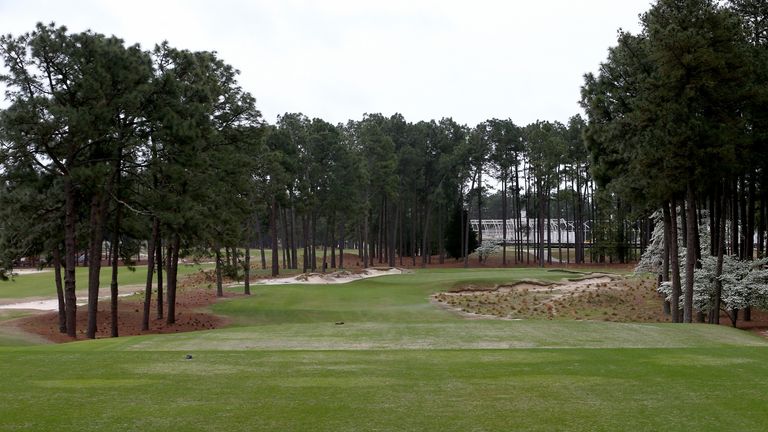 The 22-year-old amateur, a Rice University graduate, carded a pair of one-under par 71s in a sectional qualifier at Quail Valley on Monday and appeared set to at least secure a place in a playoff for one of four available spots.
But the story took a nasty twist when realisation dawned he had signed for a 70 in his second round instead of a 71, leaving him with an ethical decision to own up or try to keep the mistake quiet and have to live with the knowledge he had cheated.
But he harked back to a project he completed at Rice regarding Blayne Barber's decision to disqualify himself from the PGA Tour Q-School back in 2012 when he was unsure if he had brushed a leaf in a bunker during his second round.
Like Barber, Michelson admitted his error and was disqualified, missing out on a dream trip to Pinehurst later this month.
"I told myself I didn't know what I would do in that situation," said Michelson, who was only playing in the qualifier because Freddie Jacobson decided to forego his spot and try to qualify through reaching the top 60.
"But I decided to just go for it. I was just hoping there was something the rules official could do.
"You can say it was the only thing to do, but I could have easily have said nothing and I'd be playing in the US Open at Pinehurst.
"I am like the 1,000th-ranked amateur in the world. The clothing sponsors, the club sponsors (for playing at the US Open) ... it would have been so much easier.
"That's just golf."
His decision allowed Australian Aron Price into the US Open without the need for a playoff.