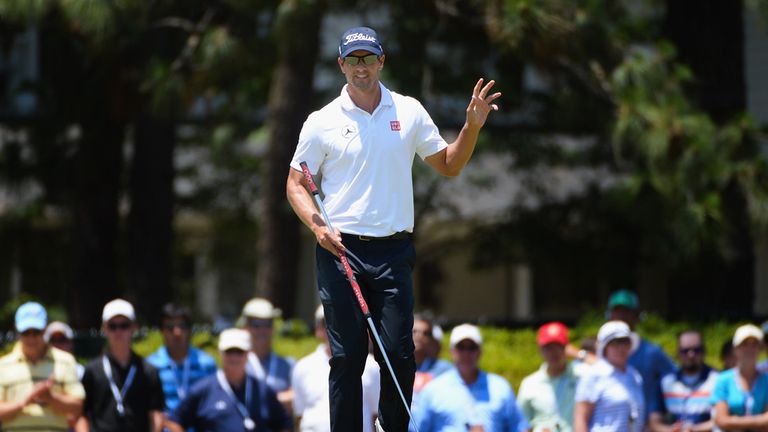 Adam Scott insisted he was happy with his game despite finishing 11 shots behind runaway champion Martin Kaymer at the US Open.
The world No 1 closed with a steady one-under 69 to finish on two-over par at Pinehurst, and he regretted not being closer to the German at the start of the final day.
But he was satisfied to earn his first top-10 finish in the tournament, and he feels he is now better prepared to tackle what is regarded as the toughest of the four major championships.
"I felt like my game really came into a good spot today, so it would have been nice to have started the day in contention," Scott said.
"I know what it takes to compete here, I've just got to play better. Until today, I felt like I didn't have a lot of great chances at birdie putts.
"But when you're playing well and you don't have a lot of chances, maybe I've slightly missed something. But I'm not disappointed with the way I played. I felt like all aspects of my game were pretty good."
Scott finished one shot ahead of Justin Rose, who put up a stout defence of his title despite dropping four shots in seven holes on the inward nine.
But the Englishman birdied the last to salvage a 72, and he said: "Today the course got the better of me a little bit. I got frustrated.
"It's been a busy year, a hard year in some ways, too. You win a major and you think everything is going to be great from there on (but) golf continues you test you.
"You continue to have your struggles with the game, and that's the beautiful thing about it. It's made me appreciate winning is not everything, as well."