Open Championship 2013: Lee Westwood remains upbeat despite another near miss
Lee Westwood rued a poor finish to the front nine as he reflected on another major near-miss at the Open.
Last Updated: 22/07/13 6:50am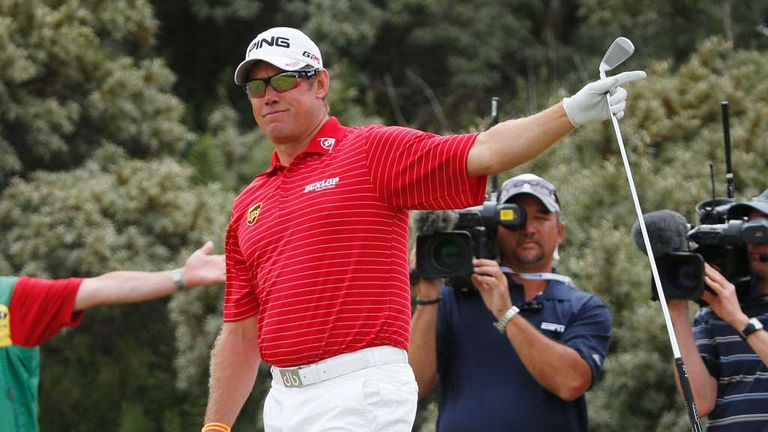 The 40-year-old went into the final day armed with a two shot lead, but a four-over 75 left him four behind an inspired Phil Mickelson on one over par.
Westwood atoned for a dropped shot at the third with a brilliant birdie at the fifth, where he knocked a five-iron to eight feet from 207 yards and nailed the putt.
But his challenge started to unravel with a poor tee-shot at the seventh which plugged in a bunker, and he spilled another shot at the eighth before scrambling a par at the long ninth.
Further bogeys at 13 and 16 ended his hopes of a long-overdue maiden major, although he took solace from the fact that Mickelson became the third straight Open champion in his 40s after Darren Clarke and Ernie Els.
"It seems like an over-40 championship now, it seems like you have to be 42 or 43 to win it," he said. "I just didn't really play well enough today. I didn't play badly, but I didn't play great.
"The round came apart at the seventh, eighth and ninth. I found three bunkers and each time the ball was plugged but that is the defence of the golf course.
Momentum
"Going from three-under back to one-under just halted my momentum a bit. I hit the wrong club at seven. I tried to hit a nine-iron and it was never going to get there.
"It plugged in the front trap (taking two attempts to get out) and then I plugged it in the trap at eight.
"It's a tough golf course and you've got to have your 'A' game. I missed a few shots out there. Sometimes you play well and somebody plays a bit better and sometimes you play poorly.
"I didn't really do either and Phil obviously played well. He shot the round of the day, five-under par and birdied four out of the last six - that's a pretty special finish in a major championship.
"But you've got to play well to give yourself your own momentum, and I just couldn't get there. I didn't do a lot wrong, I just didn't do enough right. I know what I've got to work on.
"I finished top three in a major championship. I would like to have won but you can't not take positives from top three in a major. I keep putting myself in contention."
"I didn't feel like I was striking the ball well but I putted lovely this week and I made my fair share so there was a lot of positives to take out of the week.
"I'm not too disappointed. I don't really get disappointed with golf any more."