Curtis Strange urges Steve Stricker not to pull out of Open Championship at Hoylake
Last Updated: 04/07/14 11:29am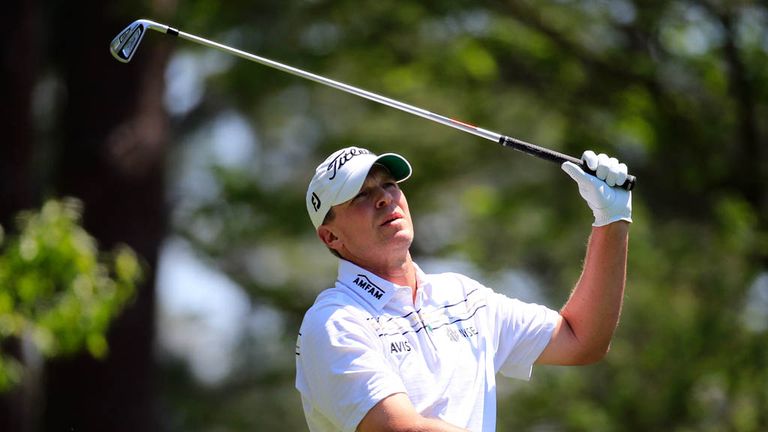 Steve Stricker has been urged to make the trip to Hoylake for the Open Championship by former Ryder Cup captain Curtis Strange.
Stricker has played a vastly reduced schedule over the last two seasons in a bid to avoid fatigue, and the decision has worked in his favour as he has retained a place in the world's top-20.
The 47-year-old is playing in just his eighth event this year at this week's Greenbrier Classic, where he hinted that he is considering pulling out of the Open at Royal Liverpool.
But two-time US Open champion Strange believes Stricker would soon regret it if he decided to stay in the United States.
Strange, 59, was speaking from personal experience having snubbed the Open Championship several times during his career, something he now describes as his "greatest regret".
"Steve is that type of person," said Strange. "He loves the game but is he really in love with the game? There's a difference.
"I don't care how much money you have, how great a family you have, you're a golfer at heart. I'm almost 60 now and I don't play much anymore and I tell you something, I miss it.
"I wish I was 35, 40, 45 again. I don't think you want to get to 60 and say to yourself, 'Boy, I wish I would have played more'.
Greatest regret
"After all, you're a golfer, what else are you going to do? I didn't go to the British Open a couple of times and I should have. It is my greatest regret and I've always admitted it. I know I should have come over but I didn't."
Strange believes the pressure of retaining PGA Tour cards is the main reason why some American golfers opt to miss the Open Championship each year.
"Official money in the States means a great deal to our careers, to our status on our own tour," he added.
"We try to make Ryder Cup teams, we try to do this, that and the other, and we need to play in the States to do that.
"But I hope Steve Stricker, and whoever else doesn't come over, doesn't have that regret because it will live with them.
"I was playing my best golf one year and I didn't come over and I should have. The only thing I hope is that one day when he is in his rocking chair he doesn't say, 'I wish I would've done this or that because that's not a good feeling'."