US Open 2014: Rickie Fowler's tweaks paid off as he finished second at Pinehurst
Matthew Fitzpatrick has a bright future, says Rob Lee
Last Updated: 18/06/14 11:28am
I thought Pinehurst was fantastic and a totally different test to normal US Open courses.
The Bill Coore-Ben Crenshaw restoration, which removed the manicured rough and returned the venues to its initial look, was genius and the sandy scrub posed a very stiff examination of the players.
Anyway, here is what caught my eye over the week…
THE WINNER
I thought Rory McIlroy's pummelling of the field en route to winning the US Open in 2011 was outstanding, while when you talk about great golfing performances you have to mention Rory's USPGA Championship victory in 2012 and when Tiger Woods finished 15 shots ahead Miguel Angel Jimenez at the 2000 US Open.
However, Martin Kaymer's triumph at Pinehurst is up there with those achievements and I thought his play over the first two rounds was quite ridiculous. To shoot 65 when everyone says level par is the target was sensational, and so was backing up Thursday's effort with another low round on Friday – but Kaymer has done this before.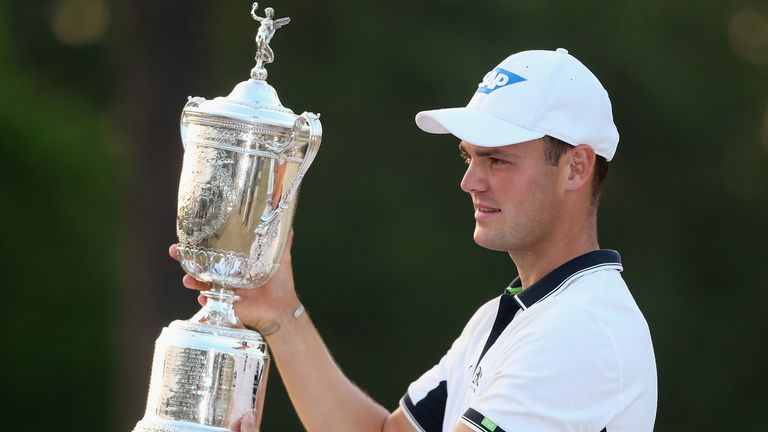 When he won the Abu Dhabi Golf Championship for the third time, in 2011, he hit great shot after great shot and smashed the field by eight shots, so he is capable of looking a cut above, and now that he has solved his swing issues I think he has a real chance of getting back to World No. 1.
That would be some accomplishment considering how badly he struggled after adapting his game for Augusta and how difficult it can be to return to the top after a period away. Perhaps, though, fiddling with his approach was part of Kaymer's learning curve and now that he has realised what not to do when things are working and has another Major in his cabinet, he is ready to top the rankings for longer than just eight weeks.
THE RUNNERS-UP
Rickie Fowler altered his swing in order to become more consistent and remove some of the flash in his shots, which sometimes made it difficult for him to time the ball, and that change is really paying off at the moment. He was fifth at the Masters and one of only three men, alongside Martin Kaymer and Erik Compton, to finish under par at Pinehurst.
Compton now deserves to be seen as a golfer not a charity case.
Rob Lee
It looks like Rickie is finally breaking free from the shadows of his fellow talented young gun McIlroy, and we know how adaptable he is following his excellent display at the 2011 Open Championship in Sandwich, where he braved some terrible links conditions to finish fifth. He will be looking forward to Hoylake.
Compton, meanwhile, tied for second with Fowler on -1 and now deserves to be seen as a golfer not a charity case. He is always pinpointed as the guy who has had two heart transplants but he proved there is far more to him than that last week with some excellent golf, following on from top-five finishes earlier this season at the Arnold Palmer Invitational and Zurich Classic of New Orleans.
THE DISAPPOINTED ONES
Any of the top players to have missed the cut won't have come away from Pinehurst with anything at all, so Bubba Watson, Lee Westwood, Luke Donald and Jason Dufner will have a lot to ponder. Watson was terrible, while Westwood and Donald never really got going early on and on a course like Pinehurst that is a recipe for disaster. It is a place where you can keep things ticking over and make par, but if you drop a few shots it becomes very hard to pick up birdies and retrieve your situation.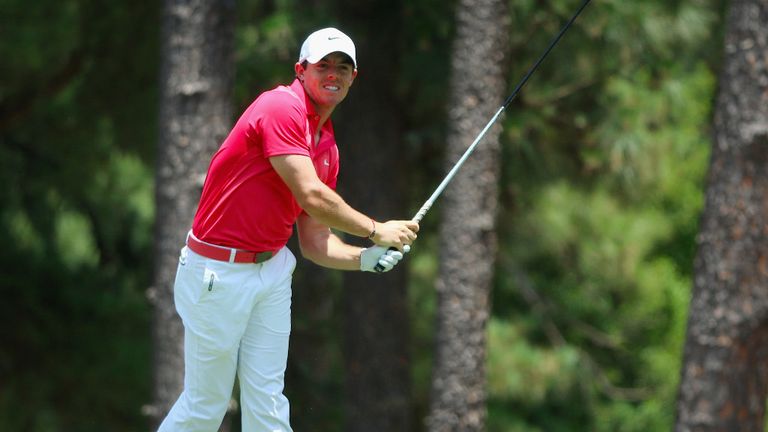 McIlroy (+6) had a nearly and nothing week, while Phil Mickelson (+7) and Sergio Garcia (+8) will be nonplussed with their efforts, but the US Open can do that to you. It is a grind from start to finish and while it's glorious if you end up in Kaymer's position, it can be frustrating if you give it your all and finish 38th. So those guys just have to deal with it and move on.
THE HAPPY ONES
World No 1 Adam Scott earned another top-10 finish in a Major while not at his best so I think he can be pleased with that, while Henrik Stenson, who ended on +1, is creeping back to top form, which is great for him and ominous for everyone else. The Swede matched the scores of Jason Day, Dustin Johnson, Keegan Bradley and Brooks Koepka, and the latter's surge to prominence has been a real story.
Koepka came over to Europe for the Challenge Tour in 2013 and won three times to get on the European Tour, which yielded a few invitations to America and now, after his display at Pinehurst, a PGA Tour card. He will be ecstatic at that and Matthew Fitzpatrick can be proud of his work, too.
The youngster did not look fazed playing with Justin Rose and Phil Mickelson over the first two days and then became the only amateur to make the cut. The first man since the great Bobby Jones to hold both the amateur Open and amateur US Open titles at the same time, Fitzpatrick looks a great talent and will hope to kick on now that he has turned pro.
ROB'S SKY BET TIPS
The top Irish boys always come back and play in the Irish Open – there would be a big backlash in Twitter if they didn't – but for guys who played at Pinehurst, like McIlroy, Graeme McDowell and Darren Clarke, it is a quick turnaround so they could be burned out heading to Fota Island.
You can look at it another way, though, and say that this week's challenge will be much easier that last week's and I AM going to pick a US Open competitor to win this. That man is Danny Willett, who made the cut in North Carolina and likes the summer months in Europe, as he proved when he won the BMW International Open in Germany in June 2012.
At the Travelers Championship, I am going for Bubba – I know he struggled at the US Open but he won this event in 2010 to break his PGA Tour duck so will have good memories – but it is hard to pick a winner of the US Women's Open, which will be held at Pinehurst.
Mike Davis, from the US Golf Association, says the tournament will have the same green speed and firmness as the men's event, and if that is the case – and the temperatures hit 100 degrees – heaven knows what the winning score is going to be.
I don't think Lexi Thompson putts well enough to win this – he says, before she is victorious by 10 - while Suzann Pettersen hasn't really played enough of late, so I am tipping Anna Nordqvist, who is not the most powerful but will like the course and has won a Major before.