Tiger Woods' return: 14-time Major winner loves golf and would be lost without it
Rob Lee says the sport must plan for when American legend bows out
Last Updated: 26/06/14 2:01pm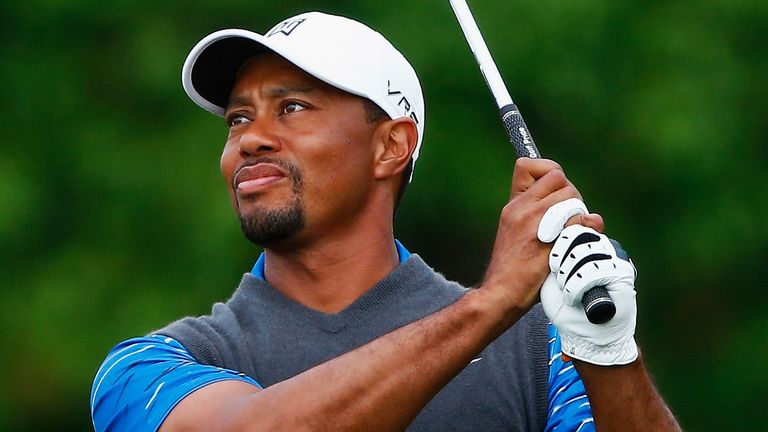 Golf really needs to get away from the "We Need Tiger Woods" notion because the man's future is uncertain, to put it mildly.
Tiger is not the player he was anyway: he is now 38-years-old, has had a back operation, knee troubles and possesses a swing motion that is extremely hard on the body.
He has also hammered away in the gym for years, doing ridiculously big weights and turning himself into a colossus, and he is now vastly different to the lithe and toned player he used to be.
Those sessions – which, in my opinion, were carried out because of gym obsession, rather than to improve his fitness and, ultimately, his golf – have taken their toll and we do not know how Woods' body will hold up following his comeback at Congressional this week.
For those reasons, golf cannot pin all its hopes on him.
We need to get off the Tiger bandwagon and ensure that the players who will be at their peak when Woods' career is done and dusted are well marketed and pushed to the forefront of people's minds.
That is happening to some extent – I did not feel that Bubba Watson's win at the Masters and Martin Kaymer's US Open demolition were diminished in any way by the fact Woods wasn't playing – but we must sing the praises of the guys with Tiger-esque qualities, like Kaymer, Rory McIlroy and Adam Scott.
Woods remains and always will be a draw for casual sports watchers – probably as much for his well-crafted image as his tally of 14 Major victories – but golf has to move on.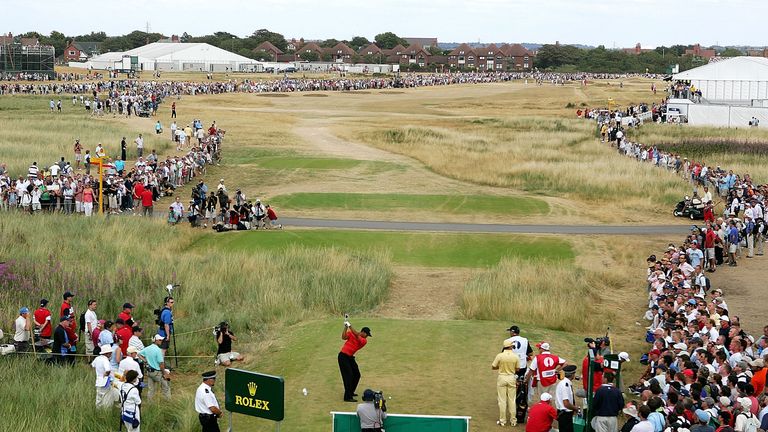 Devastated
Perhaps a more pertinent question than "Does golf need Tiger Woods?" is "Does Tiger Woods need golf?" – and I think the answer is 'yes'.
Woods still has lots he wants to achieve in the game – most notably moving past Jack Nicklaus' Major haul of 18, a target that is looking more unreachable by the day – and so if he was told by a doctor tomorrow that his body is shot and he has no choice but to retire, I suspect he'd be devastated.
Those of you who have seen 'An Officer and a Gentleman' will remember the part when Mayo is threatened with the sack by his drill sergeant and eventually breaks down, bellowing: "Don't you do it… I got nowhere else to go!".
It's a bit like that with Tiger; his sole reason for being here is to play golf and play it well and I think he would be lost without it.
Woods is not fun to talk to, he is not entertaining or engaging, and he has had spats with several people over the years, but you cannot deny he is talented, dedicated, ruthless and loves golf.
He wouldn't have battled back from being 50-odd in the world and reclaimed the No 1 ranking if he didn't, though I would argue that adoring your chosen game is a prerequisite for any sportsperson.
You need total immersion to be as good as you can possibly be and that drive and passion is even more important when things go south, as you can become disenfranchised and lose interest otherwise.
Tiger has not lost that determination or desire at all, but it will be intriguing to see how he fares over the rest of the 2014 season.
He was playing poorly before his injury took hold so he won't be coming back thinking he'll suddenly be Mr Wonderful, and his ambition is surely to play competitively and then have a real go in 2015.
His chief no-no, meanwhile, should be to not trot around the world chasing the dollar and skipping World Golf Championship events in the process, as he did last autumn when he missed the HSBC Champions.
I thought the idea was that the best should want to play against the best!
ROB'S SKY BET TIPS
In his heyday Woods would be 3/1 to win the Quicken Loans National so the fact he is at 14s shows where he is at. I am not going to back Tiger to return with a win, though, and am instead plumping for Webb Simpson with Sky Bet at 28/1. He took last week off but finished third in Memphis before the US Open, so is in good shape.
As for the BMW International Open, it's got Martin Kaymer written all over it. The German is the home favourite; has won there before, in 2008; and walloped the field at the US Open, so if he is not feeling good about himself, no-one else in the world is. There will be pressure on him in front of his fellow Germans – and a great atmosphere to boot - but he'll deal with it.