Tiger Woods: Rob Lee says former World No 1 should not be selected for Ryder Cup
'Massive mistake to pick someone with injury issues and no form'
Last Updated: 14/08/14 7:31am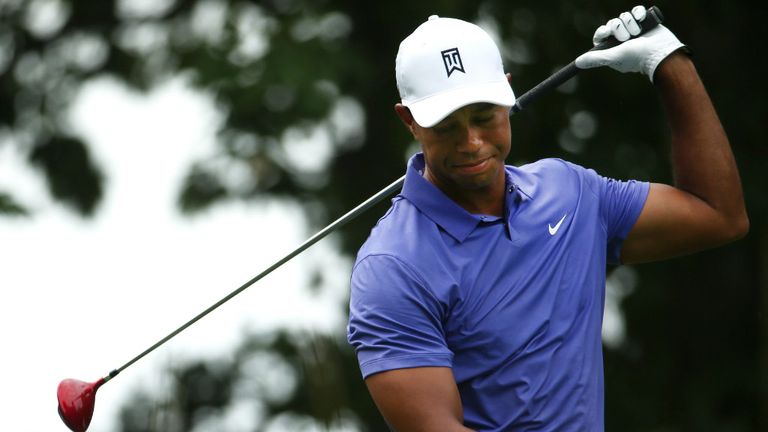 After the season Tiger Woods has had, I wouldn't dream of giving him a Ryder Cup wildcard.
He's not fit enough for starters, plus he has zero form, hasn't played well all year and, as he hasn't qualified for the FedEx Cup Playoffs, he won't get any competitive golf between now and Gleneagles.
Let's also not forget that he doesn't really like the Ryder Cup and that the last time America won the competition, at Valhalla in 2008, Woods didn't play in it having undergone knee surgery.
There is nothing Tiger can do to convince me that he deserves to play at Gleneagles and it would be really good if he rang up Tom Watson and said: 'I don't feel fit enough right now to compete over three days in cold weather and am going to take myself out of your equation'.
If he doesn't do that and insists he is ready to play, then Watson's got a problem.
I can certainly see Tom looking at the fact he has three rookies in his team – Jordan Spieth, Jimmy Walker and Patrick Reed – and thinking he needs Tiger's experience, but I feel it would strike of trying to win over the casual golf fan if he did get the nod.
With my European hat on I would be delighted if Woods played because you wouldn't fancy him to be much of a threat, but I think it would be a massive mistake for America to choose him.
When Woods packed it in at the WGC-Bridgestone Invitational and was seen clinging onto the side of a car, it looked like the back had gone and that he should focus on getting fit for next season.
And after he missed the cut at the PGA Championship, it has become even more apparent that he should have a break, do some fitness work and get himself sorted for 2015.
Crowd
It's not like America are severely lacking wildcard candidates and I'm certain that one man has already been etched into the team by Watson.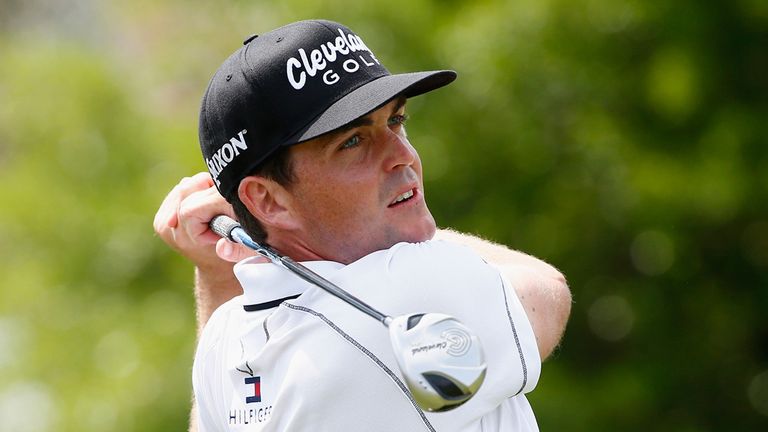 Keegan Bradley is an absolute shoo-in for me as he was America's Ian Poulter last time around, winning all of three his foursomes/four-ball matches and pushing Rory McIlory hard in the Sunday singles.
He got the crowd going and fully understood what the Ryder Cup is all about, so there is no way on earth that he won't be one of Watson's picks.
His pitching game, especially in wet conditions, is not great and I think he is a rank outsider to earn a pick.
Rob Lee on Hunter Mahan
After that, though, there are a few contenders and right now, bearing in mind that players can click into gear during the FedEx Cup Playoffs, I would probably go for Ryan Moore and Webb Simpson.
Moore is very consistent and seems like the sort of guy you could pair with anyone, while Simpson has previous Ryder Cup experience and a Major, the 2012 US Open, under his belt, so would just edge out former FedEx Cup champion Brandt Snedeker if I was Watson.
Overlooked
Hunter Mahan has Ryder Cup pedigree and I vividly remember when he knocked in a putt at one hundred miles an hour in 2008 en route to halving his singles match with Paul Casey.
But things didn't go swimmingly for him four years ago, when he made a bit of a hash of his match against Graeme McDowell at Celtic Manor, and he was overlooked in 2012.
Add in the fact he is 25th in the standings and that his pitching game, especially in the wet, isn't great, and I think he is an outsider to earn a pick, and you can probably put Steve Stricker in the same boat.
Steve is very dependable but has vastly cut back on the number of tournaments he is competing in and as he has already been named as a vice-captain I can't see him playing.
Jason Dufner cannot be forgotten after missing out on automatic selection by one place, but he hasn't been lighting it up on the course and he pulled out of the PGA with a neck injury.
So I'd go Bradley, Moore and Simpson at this point – though things might look different at the beginning of September if somebody has a hot run and do not be surprised if we see Eldrick Tont Woods get the call...
I think 20/1 shot Thorbjorn Olesen will win Made in Denmark. He finished 30th at the PGA and it's about time he fired again, and with his home fans cheering for him and generating a great atmosphere, I think he'll get the job done. Over at the Wyndham Championship, meanwhile, I will go for the self-anointed World No 5, Patrick Reed. Reed won this event last year, is a very good player – albeit one prone to putting his foot in his mouth - and can give himself a pre-Ryder Cup boost. Reed is a 20/1 shot with Sky Bet
Bet on this week's golf here. New to Sky Bet get £30 free
Click here for details of this week's live golf coverage on Sky Sports.