Luke Donald: Rob Lee thinks Englishman could miss out on the 2014 Ryder Cup
Sky Sports expert says Stephen Gallacher will secure his spot in Italy
Last Updated: 26/08/14 1:57pm
Stephen Gallacher's Ryder Cup hopes are in his own hands and I think he will do enough to get an automatic spot by winning the Italian Open.
When you have that sort of carrot and know exactly what you have to do to achieve it, the process becomes very simple, and I just feel Stevie, who will make Gleneagles with a second place or better in the final Ryder Cup qualifying event in Turin, will be celebrating come Sunday night.
If Gallacher comes close to a victory I'd like to think that European skipper Paul McGinley will select him as a wildcard next Tuesday, as not only will it be fun to have a Scot in the team but Stevie would also be carrying form and an excellent Gleneagles record.
LIVE ON SKY SPORTS
Italia Open
10.30am and 2.30pm, Thu
Sky Sports 4
McGinley has stated that if there is little between his wildcard contenders he will go on how well players play the course and Stevie has plenty of top-finishes at Gleneagles, including when he lost there in a play-off at last year's Johnnie Walker Championship
However, I reckon McGinley may leave Gallacher out if he didn't get in automatically as there are some really established Ryder Cuppers in the frame for a pick.
That said, I feel Gallacher will get to Gleneagles by right, which in all likelihood will leave Graeme McDowell, Luke Donald, Lee Westwood and Ian Poulter fighting for three selections.
I'm certain that McDowell and Poulter, because of their excellent Ryder Cup exploits of the past, will get the nod – and I suspect Donald would be the man to miss out, because he is not playing like he can, hasn't really lit it up this year, and I don't know if he has played at Gleneagles before.
Westwood hasn't been that great but there have been chinks of light and he had a fantastic final round at the WGC-Bridgestone Invitational as well as a decent PGA Championship at Valhalla.
He is a fantastic driver, too, and that part of the game will be key at Gleneagles, ensuring that you are in every hole in fourballs and that your partner can depend on you in the foursomes; so that's why I'd favour Lee over Luke.
I'm not sure Luke – or any of the other guys I've just mentioned – would want to be one of Paul's vice-captains either, as I don't know if he would have the appetite to be around the place knowing he wasn't quite in the right shape to be there as a player.
So I just have a feeling that this year's Ryder Cup will be a Donald-free zone.
Guide
Tiger Woods won't be at Gleneagles and he is hunting for a coach, too, after splitting with Sean Foley.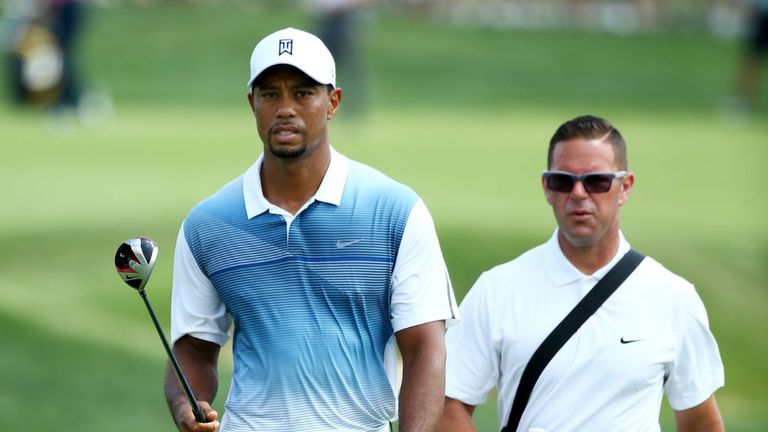 The Woods-Foley experiment has not been working – when Tiger has been able to tee off this year he has been a shadow of his former self – so I'm not surprised to see a parting of the ways.
I think it is important Woods finds a coach pretty pronto, though.
I didn't have a coach when I first came on the scene and instead just picked up little fixes here and there from other players, but when I got a bit lost I had to use someone to help me out.
So while I think Tiger can do bits and pieces himself, I think he needs a person to guide him, because in golf you are constantly adjusting and readjusting and slip into bad habits if there is not someone there to keep an eye on you.
Coaching Woods would seem like a fun job, too, because while you are getting him on the slide and not at his peak, it would be a real project trying to get him back in contention to win Major tournaments.
I am intrigued as to who Tiger's coach will be because he has been to Foley, Butch Harmon and Hank Haney and there are not that many high-profile coaches around.
LIVE ON SKY SPORTS
Deutsche Bank Championship
7.30pm, Fri, Sky Sports 4
He may go for Pete Cowen or he may go for a local coach in Florida that we don't really know, but whoever it is, Tiger is going to have to change the way he is swinging the club.
ROB'S SKY BET TIPS
I am going for Stephen Gallacher in Italy, while I'm backing Rory McIlroy at the Deutsche Bank Championship. Rory won't like the fact Hunter Mahan overtook him in the FedEx Cup standings with his win at The Barclays and I expect him to bounce back in style.