Ryder Cup 2014: Rob Lee says America can rely on Phil Mickelson and Keegan Bradley
Tiger's absence and quality rookie Jordan Spieth will aid USA
Last Updated: 11/09/14 11:34am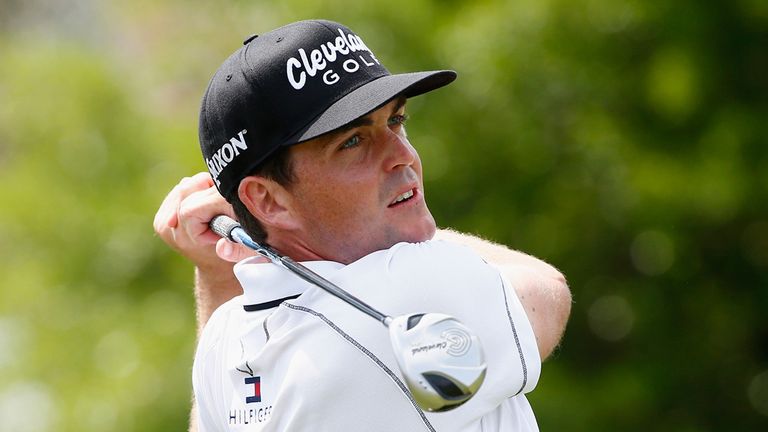 On paper, Europe's Ryder Cup team looks stronger than America's.
We have the guys who are first, third, fourth and fifth in the world rankings in Rory McIlroy, Henrik Stenson, Sergio Garcia and Justin Rose and, of course, Mr Ryder Cup, Ian Poulter.
I also think it is a bit of a dent for the Americans that Dustin Johnson, for reasons I won't speculate on, will not travel, as he is a booming hitter of the ball and has a serious amount of game when he is in form.
But it could very well be a bonus for America that Tiger Woods is not there.
Tiger's absence means the other guys know they will have to play their socks off to get a result and should subsequently raise their game, plus the focus will be on all 12 players and not just the most famous one, so there should be no distractions.
Team USA also have a very potent partnership in their ranks in the shape of Phil Mickelson, who I feel will revel in being America's talisman in his 10th Ryder Cup, and wildcard pick Keegan Bradley.
That tandem really worked at Medinah, with Keegan and Phil recording thumping wins over Luke Donald and Garcia and then Donald and Lee Westwood in the foursomes, as well as a narrow triumph over McIlroy and Graeme McDowell in the fourballs.
It would appear to be a no-brainer to put them together again but whoever Bradley is paired with I would back him to shine because he has that Poulter gene and relishes the Ryder Cup atmosphere.
Wonderment
America could also have the most impactful rookie as I expect Jordan Spieth – who was just two months old when USA last won the Ryder Cup away from home, at The Belfry in 1993 – to play very, very well.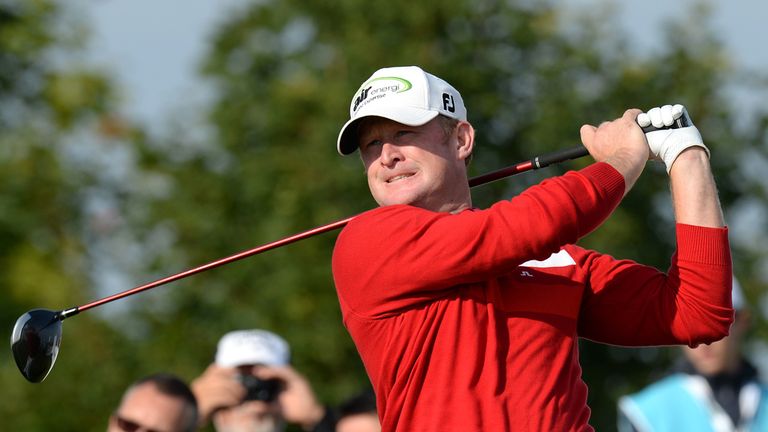 People may think Europe could have the edge in rookie terms considering they have the oldest of them in 39-year-old Stephen Gallacher and 38-year-old Jamie Donaldson but it doesn't really work like that.
Stephen and Jamie are statesmen-like campaigners but playing in the Ryder Cup is different to any other event and I think they will have to deal with the same feelings of wonderment as the younger newbies.
So while I do consider Europe as favourites, I think it is going to be really close at Gleneagles, because America have a point to prove having been beaten more often than not over the last few tournaments.
Let's not forget, too, that America have won more sessions in the last two Ryder Cups than we have – we only won one apiece at Celtic Manor in 2010 and Medinah two years ago – so it's not as if we are thumping them out of sight.
RYDER CUP 2014
Sep 26-28
Live on Sky Sports Ryder Cup
Europe should underestimate America at their peril but I'm sure Paul McGinley and his vice-captains won't.
Guide
Miguel Angel Jimenez, Padraig Harrington and Jose Maria Olazabal have been announced as Paul's final deputies and each man's input will be vital.
Miguel will add a sense of fun and will be able to gee people up and keep the mood right, while Padraig will love being on the other side of the fence for the first time having played in six Ryder Cups.
I spoke to Harrington recently and I know he wants to be a captain down the line so he will enjoy learning how to guide the guys and all the subtle things that go on in the team room that players don't think about.
Olazabal can be a joker but when he needs to lay it out and be serious you listen.
Rob Lee
As for Ollie, it will be weird to see him go back to the vice-captaincy role he had in 2008 and 2010 after being the main man in 2012 but he is a super determined individual and will be great.
You still remember the dynamic and dastardly Ryder Cup duo he formed with Seve Ballesteros every time he talks, and while he can be a joker, when he needs to lay it out and be serious you listen.
Plus, if the chips are down for Europe and we are trailing, there will be no-one better to look at than Ollie to know that a great comeback is possible.
ROB'S SKY BET TIPS
I am tipping Rory McIlroy at the BMW Championship as he will want to enter The Tour Championship at the top of the FedEx Cup standings, while at the Omega European Masters, I am going for Miguel Angel Jimenez. He was in good spirits when I saw him out at dinner with his other half a few nights back and he can celebrate his appointment as a Ryder Cup vice-captain with a 22nd European Tour victory.
Watch the Omega European Masters from 10.30am on Thursday on Sky Sports 4 and the BMW Championship from 9pm on the same day and channel.