The Masters: Bubba Watson defends Jordan Spieth's actions
Bubba Watson has defended Jordan Spieth after he was criticised for his behaviour during the final round of the Masters.
Last Updated: 16/04/14 8:39am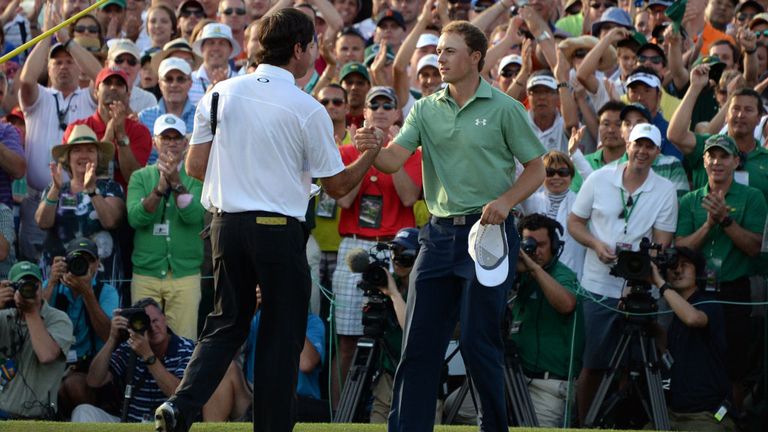 Spieth, who was aiming to become the youngest Masters champion in history, ended up in a tie for second alongside Swede Jonas Blixt, three shots adrift of Watson.
During the closing round, Spieth was seen banging his club into the ground on more than one occasion, which attracted some unflattering comments from media observers.
But Watson, who was winning his second Green Jacket in three years, told the Golf Channel: "I didn't have any idea. I don't think he was immature. Who doesn't get mad?
"He's 20 years old, trying to win. He just gets excited. He's going to improve on it. It didn't bother me at all.
"I love the kid to death. It's one of those things where he's trying to win a green jacket."
Watson also says he finds it difficult when people praise him: "The first time I won it was overwhelming. It might not seem like it but I shy from praise.
"It really gets under my skin and I don't know how to deal with it. But the steps I've made in my life, I'll handle it a little better.
"I still might not play good golf but I think my emotions will be a lot better. Everything is different in my life and it's going in a direction that I want it to go in."