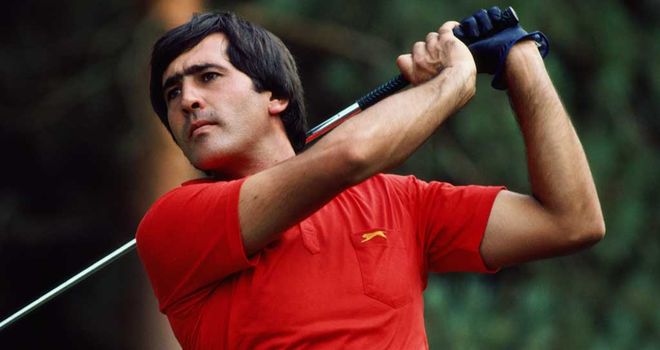 From Seve Ballesteros to Fuzzy Zoeller, we take a look at some of best Masters quotes.
"I miss, I miss, I miss, I make." Seve Ballesteros on his four-putt from 15 feet on the 16th green in 1988.
"What a stupid I am." Roberto De Vicenzo signs for a par at 17 instead of a birdie, and he misses out on an 18-hole play-off with Bob Goalby in 1968.
"The course is perfection and it asks perfection." Sir Nick Faldo.
"If the Masters offered no money at all, I would be here trying just as hard." Ben Hogan.
"Son, you're going to be a great player." Ben Hogan to Gary Player in 1958. Player became the first international Masters champion three years later.
"Our overall aim at the Augusta National has been to provide a golf course of considerable natural beauty, enjoyable for the average golfer and at the same time testing for the expert player striving to better par. We want to make bogeys easy if frankly sought, pars readily obtainable by standard good play, and birdies - except on par fives - dearly bought." Bobby Jones at the opening of Augusta National in 1933.
"I was still one shot ahead going into the 10th and then things went all pear-shaped after that." Rory McIlroy on the beginning of the end of his Masters hopes last year.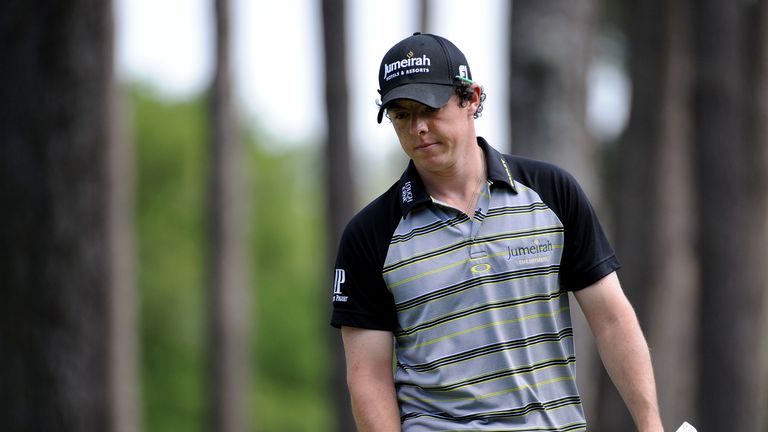 "The gap, it wasn't huge, but it was big enough, you know, for a ball to fit through." Phil Mickelson on his miraculous 200-yard six iron to the 13th from the pine trees in 2010, which finished 10 feet from the cup for a nailed on birdie.
"On the fifteenth hole I started thinking how I'd look in the green jacket, the next thing I know, they're giving it to Charley Coody." Johnny Miller, who led by two with four holes to play in 1971 only for Coody to win by two shots.
"I don't think about winning the Masters as part of the slam. You want to win the Masters because of what it means to the game." Jack Nicklaus.
"The standards and quality with which he conducted the Masters are unmatched anywhere." Jack Nicklaus on Clifford Roberts, who committed suicide on the banks of the par-three course in 1977.
"I don't know if I'll ever do it again or not, but frankly, I don't care!" Jack Nicklaus after his amazing sixth Masters victory in 1986.
"I screwed up. It's all on me. I know that. But losing this Masters is not the end of the world. I let this one get away, but I still have a pretty good life. I'll wake up tomorrow, still breathing, I hope. All these hiccups I have, they must be for a reason. All this is just a test. I just don't know what the test is yet." Greg Norman after blowing a six-shot lead in the final round of the 1996 Masters.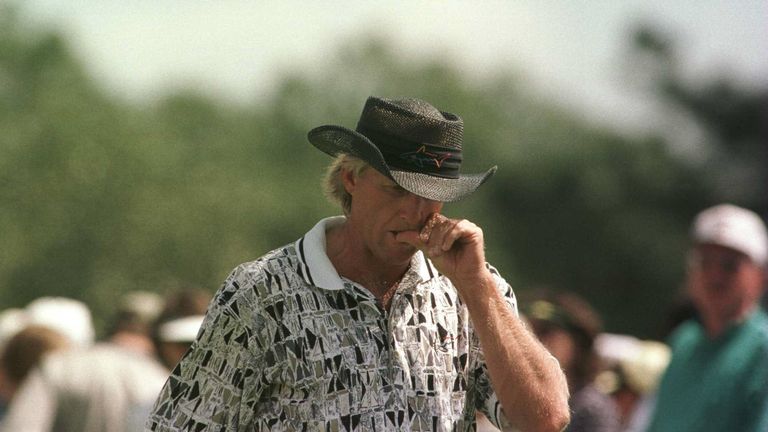 "Some people think of me as just plain lucky. I would like to say, however, that a man might be walking around lucky and not know it unless he tries." Arnold Palmer after winning the 1964 Masters.
"I always said if they have a golf course like this in heaven, I want to be the head pro." Gary Player.
"While we may not have expected it originally, we have created a tournament of such importance that we are bound to see that it continues." Augusta co-founder Clifford Roberts in 1939.
"The first time I played the Masters, I was so nervous I drank a bottle of rum before I teed off. I shot the happiest 83 of my life." Chi Chi Rodriguez.
"That double-eagle wouldn't have meant a thing if I hadn't won the play-off the next day. The aspect I cherish most is that both Walter Hagen and Bobby Jones witnessed the shot." Gene Sarazen on "the shot heard round the world" - an albatross-two at the 13th in the final round of the 1935 Masters. Sarazen went on to beat Craig Wood in a 36-hole play-off.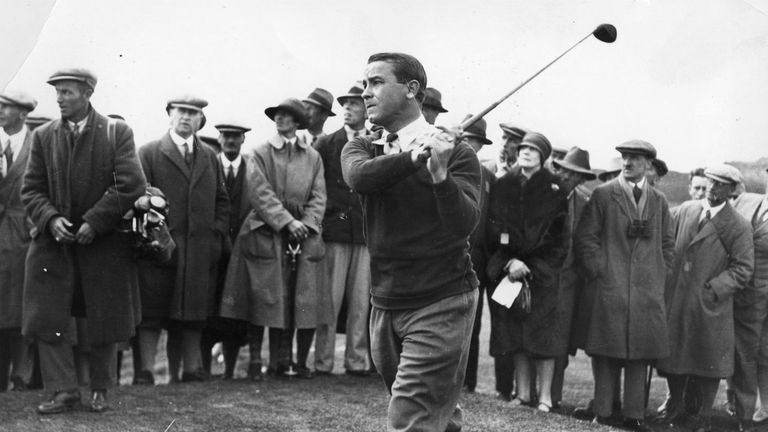 "I told Hord Hardin I was getting too old to play in the Masters, but he kept saying, Gene, they don't want to see you play, they just want to see if you're still alive." Gene Sarazen.
"To me, the Augusta National course has character, individuality and personality. It is one of the few courses that really presents two games on almost every hole; a game to reach the greens and another to figure the ever-challenging contours after reaching the greens." Horton Smith after winning his second Masters in 1936.
"On a golf course Seve has got everything. I mean everything: touch, power, know-how, courage and charisma." Lee Trevino on Seve Ballesteros after the Spaniard's second Masters victory in 1983.
"Because you pray after you play." Fuzzy Zoeller on how Amen Corner earned its name.