Adam Scott feels he can challenge for the biggest events on a regular basis
Australian Adam Scott is confident that he's on the right path to becoming a major champion.
Last Updated: 22/03/13 11:52pm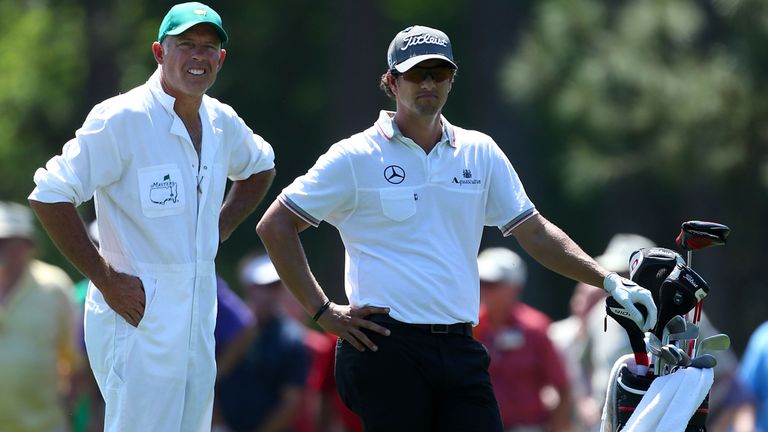 After managing just a single top five in his first 39 majors, Scott has recorded two runners-up finishes and a further two top 10s in his last eight.
He held the lead on his own whilst playing the 71st hole in the 2011 Masters before the fast-finishing Charl Schwartzel burst past him with four closing birdies.
And he suffered even bigger heartache in last year's Open at Lytham, losing by a shot to Ernie Els after blowing a four-stroke lead with bogeys at each of his final four holes.
However, Scott believes those two second places show that he's ready to step up and become Australia's first major winner since Geoff Ogilvy scored victory at the 2006 US Open.
"I didn't really look like I was a major contender, and now I feel like I am," said Scott. "So I feel like now's my time, it's up to me to make it happen.
"Everyone's path to that success is different. Phil Mickelson knocked on the door for years and years and then the floodgates opened for him whereas Rory's a kid with all the potential and he's just walked right into it
"I've gotten my game to a point where I feel like I'm right there. Hopefully I can get the first one and then more to follow."
Perfect shape
Despite being denied a first major by Els, Scott remains great friends with the South African and the pair headed to Augusta for a practice round ahead of the recent Tampa Bay Championship. Both said the course looked in fantastic condition.
"I thought it was in the best shape I've ever seen it in this early in the year," said Scott.
"They must have had some nice warm days and cool nights and a lot of grass seems to be growing because sometimes it can be a little thin early on.
"It looks great. It's Augusta. It's pretty much perfect."