The Masters: Ian Poulter is looking to get himself 'revved up' at Augusta
Ian Poulter is looking to get himself 'revved up' at Augusta so he can reproduce his Ryder Cup form in the Masters.
Last Updated: 10/04/13 5:16pm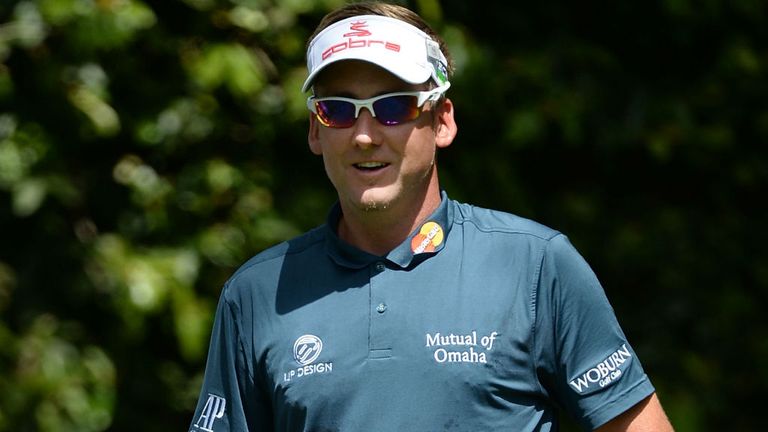 The English ace was Europe's star man in the 2012 Ryder Cup triumph at Medinah, winning all four of his matches as his team came from behind to beat the United States.
The 37-year-old, who will tee off alongside defending champion Bubba Watson and Steven Fox in the first round on Thursday, says it is impossible to compare the atmosphere at Medinah to Augusta.
However, he will be looking to get himself 'revved up', just as he did last November when he came from four strokes back in the final round to win the second World Golf Championship of his career at the WGC-HSBC Champions in Shenzhen, China.
He told Sky Sports: "You can't fist-pump on the first hole of a stroke-play event like you do in the Ryder Cup, it's just not possible. The guys are going to look at you as if you are going completely bonkers.
"But you can certainly try and use some of that mindset and I guess I used it very well at WGC and I guess I need to continue to work on what's going to make me into that player that can play like that for 25 weeks a year.
"It's about me working in my own brain to get myself revved up as much as I do in the Ryder Cup but do it from within.
Mindset
"So it's a complete mindset change and something that I'm going to have to think about and continue to work on."
Scottish player Martin Laird is also looking to make the most of his opportunity after he was a late addition to the field following his win at the Texas Open last weekend.
He told Sky Sports: "Once it was all over and you start thinking about that, obviosuly it adds a little extra bonus to the win.
"You want to come back here every year, especially after playing the last couple of years, and I really enjoy this golf course, I feel like this is a place where I can play well.
"I'm coming in here with a lot of confidence. It is like a bonus week for me, I've got no pressure on myself because I didn't think i was going to be here so I'm just going to enjoy it."