Paul Lawrie hoping month-long break will stand him in good stead for Masters
Paul Lawrie is hoping his unconventional preparation for this year's Masters could end up paying handsome dividends.
Last Updated: 11/04/13 4:02pm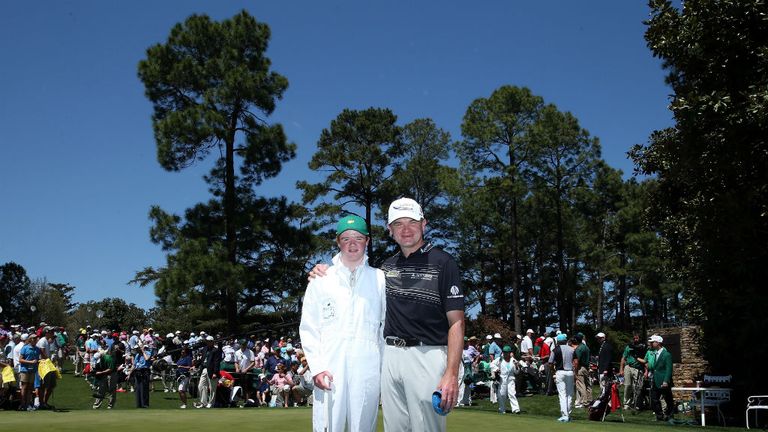 While most players like to keep active in the run-up to a major championship, Lawrie opted for the reverse - a total break from competitive action in order to recharge his batteries.
The 44-year-old has not played a tournament since March 10, but feels he needed to put his clubs away for a few weeks after a hectic few months.
Lawrie was part of the Europe side that retained the Ryder Cup so memorably at Medinah last September and then threw himself straight back into life on Tour.
In a bid to refresh himself both physically and mentally, the Scot has taken a month off and also spoken to one of the game's most revered psychologists ahead of his arrival at Augusta.
"I feel like I've not had a break since the Ryder Cup," explained Lawrie, who was 24th at the Masters last year after opening with a 69 which left him just two shots off the lead.
Back to business
"(Ian) Poulter, (Graeme) McDowell and all those boys have eight or nine weeks off at the start of the year. I kept playing. Maybe that four-week break was enough just to say 'Let's get going, let's get back to business'.
"I think the wee break is just what I needed. You're never sure how having that time will work out. But I had a wee chat with Bob Rotella and he said it might be the best thing.
"I've never ever had three weeks when I've hardly hit a shot or swung a club but I didn't feel rusty, I felt sharp so here's hoping it will be all right.
"Maybe there is a tendency to over-prepare for majors, I don't know. I'm not going to stand here and say I feel great and I'm going to have a chance to win, but I feel good."
Dr Rotella is one of the top sports psychologists in the world and 44-year-old Lawrie added: "I only tend to see Bob when I come over to the US. Trying to get him on the phone is a nightmare.
"Five or six times a year is enough for me. I don't need somebody to hold my hand or speak to every week and it's working out well. I like his approach. It's not lie on the couch, deep stuff. We have a laugh and a joke, he tells a few stories and then off we go. Before you know it, 30 minutes has gone by."