Tiger Woods refuses to blame second-round mishap for coming up short at the Masters
Tiger Woods refused to dwell on his two-shot penalty after his bid for a fifth Masters title came up short.
Last Updated: 15/04/13 1:36am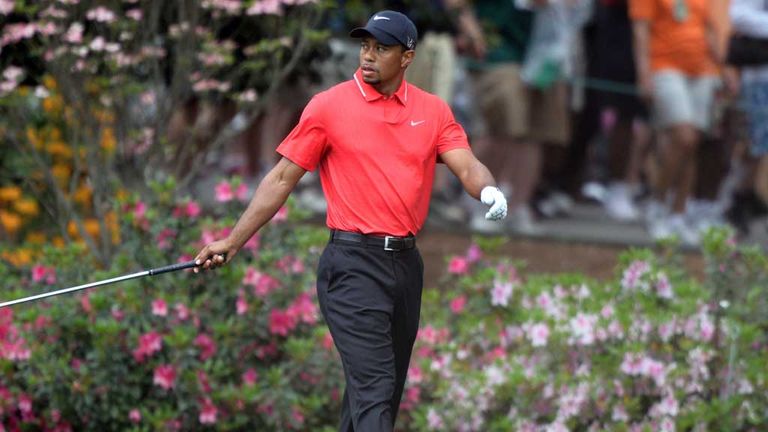 The world No 1 remains without a major victory since 2008 after a two-under 70 left him four shots behind Angel Cabrera and Adam Scott on five under par.
Woods was robbed of a likely birdie in the second round when his pitch to the 15th hit the pin and spun back into the water, and he was subsequently handed a two-shot penalty for taking an illegal drop.
"We could do that 'what if?' in every tournament we lose," said the 37-year-old. "We lose more tournaments than we win out here on tour, so that's just part of the process and I'll go back to it."
Asked if he thought about the penalty in his final round, Woods added: "No, not when I'm playing. Absolutely not. I got to focus on what I need to do, where I need to place the golf ball and shoot the lowest score I possibly could at that moment.
"I thought 65 would win it outright. I thought that was going to be the number and it looks like it was. If I would have shot my number, it might have been a different story.
"I had a tough time getting accustomed to the speed of the greens, they were so much slower than Saturday. I left every putt short on the first eight holes.
"I played well but unfortunately did not make enough putts and missed a few shots here and there. I had an opportunity today."