The Masters: Patrick Reed confident of ability ahead of Augusta National debut
Patrick Reed insists he can back up his own lofty expectations of himself at Augusta this week in his Masters debut.
Last Updated: 07/04/14 8:09pm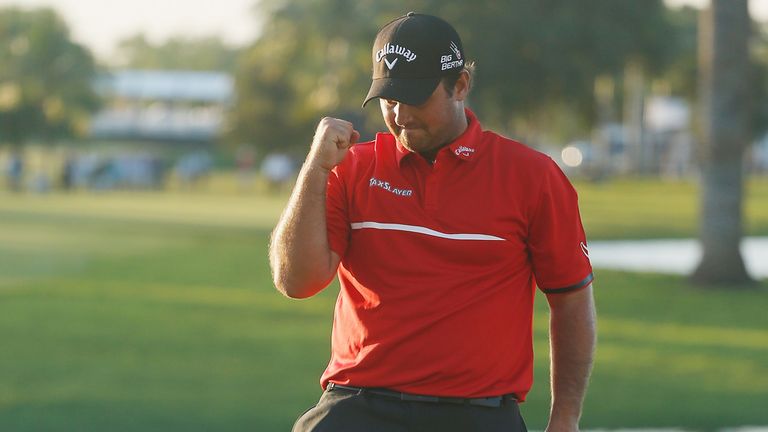 The 23-year-old has won three times in the last eight months, and famously proclaimed himself as a top-five player after winning the WGC Cadillac Championship at Doral last month.
Those credentials will face their first real test as he lines up in a major for the first time at Augusta National, but he is sticking to his guns and insists he still fully believes in his ability.
"You have to believe in yourself to be successful. That's all it is," Reed said. "I believe in myself and I hope to get to that point.
"I believe in my comments. That's a point I want to get to. Hopefully by the end of it I get to that point."
Familiar surroundings
Reed played Augusta three times in college, and knows the surroundings well having attended Augusta State.
"I'm very comfortable out here," Reed said. "I like playing a draw and that sets up very well out here.
"The only thing that seems different is the greens are a lot firmer and a lot faster. I have to get used to the speed and know where to hit it in the right places."
Reed is still a relative novice - last year was his first full season on the PGA Tour and he's only played in 52 events - and even he has to admit that he did not think he would be playing in the Masters so quickly.
"I always dreamed of getting to Augusta. Did I think I would get here this quick? Not really," Reed added. "The odds are against you. You have to get some events behind you. You have to win to get in. I believed I would get to this point. It happened to come quickly.
Hard work
"It shows a lot of the hard work we have done behind the scenes.
"I'm trying to treat it like just another event. You are playing the golf course. If you start treating it any different things start going south. That seems to be working for me. I'm going to do the same thing this week."
Reed's self-belief could not face a bigger test than a major debut at Augusta, but he thinks he is well on top of the mental side of his game.
"If any doubt creeps into my mind I try to go back to all of the success I've had. You can't let doubt in your mind. I believe it's as much a mental game as it is a physical game.
"I've matured and fine-tuned everything. I have gotten more consistent. I've been able to control my game."