David Duval claims comments on Tiger Woods were taken out of context
David Duval has angrily denied suggesting that Tiger Woods would never win another Masters crown.
Last Updated: 22/04/14 4:02pm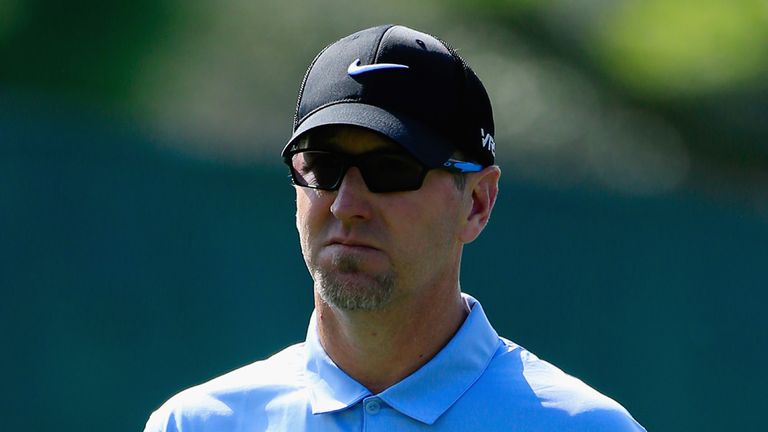 The former world No 1 claims his comments on Woods were taken out of context when he gave an interview to a CBS affiliate station last week.
When asked by host Vic Lombardi about Woods' chances of adding to his tally of 14 major titles, Duval replied that his best hopes were at the US Open or Open Championship and "not so much Augusta any longer".
But the subsequent online headline to the story read: "Woods' One-Time Rival Duval Doesn't Expect Tiger Will Win Another Masters", prompting a furious reaction from Duval.
Responding to the headline posted on Twitter by the CBS affiliate in Philadelphia, Duval said: "At what point did I say that? You are being stupid. I said I think his best chances are at Opens. Stop sensationalizing.
"Sick of the reaction to my appearance with Vic.
"Bunch of damn idiots portraying my interview as saying Tiger won't win at Augusta.
"Never said such a thing. I said that in my opinion his best chances are at the Opens. Get a clue.
"Exactly why everyone should pay attention to who his feeding them info. Really good at twisting things for a story."
In the interview, Duval had said: "Well, with what's happening to him, I would think the majors you would want to see him, or expect him to, are going to turn into the Opens. Not so much Augusta any longer.
"Can he get five more? If you forced me to bet a dollar either way I'd say no. and I'm shocked to say that at this point. I thought it was clearly going to get to 22, 22.
"I think it's off-course stuff more than anything. I think it's the rebuild on multiple occasions of a golf swing that was perfectly great as it was.
"It's almost like a scientist trying to make things better. When you're killing everybody as it is, what's the difference? Just leave it alone."
Duval rose to the top of the world rankings in 1999 and won his lone major title at the Open Championship in 2001 before suffering a series of injuries leading to a loss of form.